Frustrated James Tells Sadiq: People Think Councils Want To Stitch Them Up
8 August 2017, 08:37 | Updated: 8 August 2017, 11:09
When Sadiq Khan answered every question on housing by saying that he will publish a plan in the Autumn, a frustrated James O'Brien demanded answers now.
The aftermath of the Grenfell Tower fire dominated Speak To Sadiq this morning, with most of the questions focusing on housing.
The Mayor said he was in the process of writing his plan for best practice for social housing, which would be published in October.
But James got frustrated at Mr Khan not offering any immediate help for the people made homeless in the tragedy.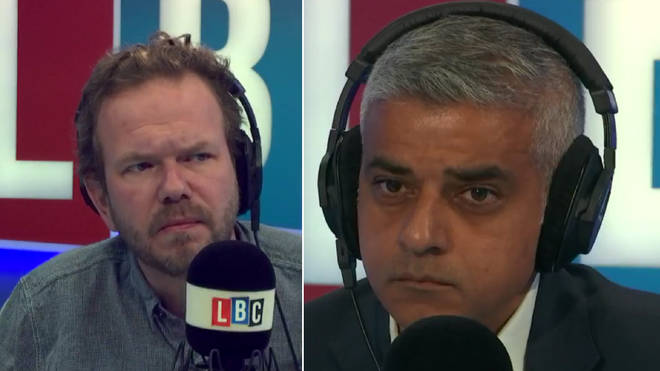 He told the Mayor: "You've got a big problem as a Labour Mayor of London. They expect a politician like you to be on their side in perhaps way, rightly or wrongly, they wouldn't have expected Boris Johnson to be.
"And what the caller describes is a system that they don't feel is fair.
"Constantly, up and down London, from Elephant and Castle to Kennington to Kensington to Earl's Court, everywhere you go, people think there are stitch-ups unfolding.
"You can't just say 'I'm publishing a plan in October. I know it's true and I know you are, but they need some meat, they need something to reassure them that it's not going to be another stitch-up, that they're not going to be shunted off to the other end of the country or the city and their home will still be their home two, three, five years from now."
Mr Khan responded: "For the first time ever, we're having a best practice for estate regeneration. We're consulting on it and Pilgrim [the caller] has articluated it's about how you consult..."
But James hit back: "They've heard it all before."
Sadiq continued: "They haven't because no Mayor has done this before."
James insisted: "They've heard the word consultation. They've been promised the voice of locals will be heard and then they close their eyes for five minutes and there's a whopping great penthouse where their flat used to be."
Watch Speak To Sadiq In Full