Knife Crime Has Rocketed On Your Watch, James Tells Sadiq
4 January 2018, 08:14 | Updated: 4 January 2018, 13:59
Knife crime is rising in London and James O'Brien told Sadiq Khan that it's disgraceful for him.
Mr Khan claimed he would reduce knife crime when he came to power in 2016, but last year saw the biggest number of teenagers killed since 2008.
And James accused the Mayor of hiding behind government cuts as the reason for the rise.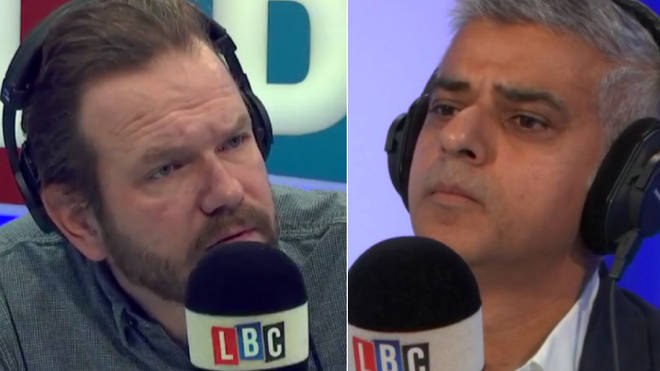 On Speak To Sadiq, James said: "It happened on your watch. This was a campaigning pledge.
"This is politically and personally disastrous and disgraceful. There's no spinning it, there's no getting out of it. I appreciate you haven't stab anyone yourself.
"But if you campaigned saying you'll bring it down and then it goes up exponentially, some of that has to stick."
Mr Khan responded: "Well, it's catastrophic for these families. I speak to the bereaved families all the time and the Knife Crime Plan we published last summer was as a result of speaking to bereaved families, experts, ex members of gangs, specialists, Ofsted and many others.
"That Knife Crime plan is doing it's job. In November and December, there were record numbers of arrests made, a third of which were Stop and Search, 350 weapons seized."
But James responded: "You can bombard me with these numbers, but I can throw the number back at you, 80 people got stabbed last year and it's gone up to the highest level since 2008."
Speak To Sadiq Live On LBC: Watch In Full