Do Seagulls Send Scouts For Food?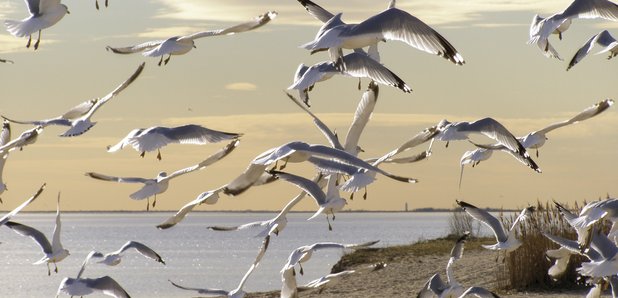 Do seagulls send out scouts looking for food?
Mystery Hour Question
Ron, Wormley
Answer
Name: Andy, Medway
Qualification: An old girlfriend told him.
Answer: Seagulls fly in 360-degree-motion but forwards at the same time. A male seagull – called 'the dogman' - circles where they find food and above him are the females. The 'dogman' would send a signal back in some way and the other seagulls would know to descend on the food.