Why Do We Brush Our Teeth With Cold Water?
18 July 2017, 15:22 | Updated: 19 July 2017, 13:34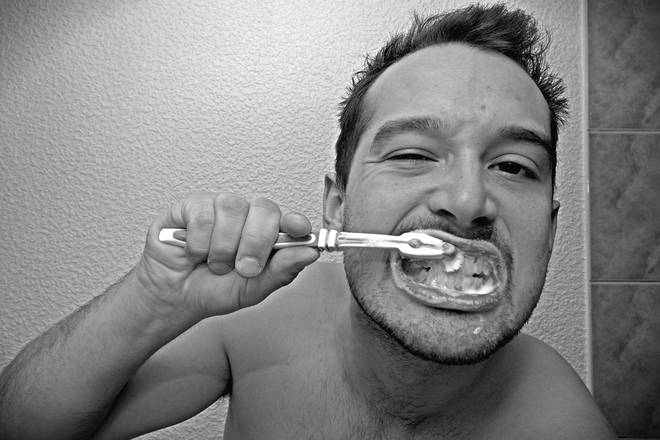 We wash our dishes and clothes with hot water, so why not our teeth? This caller wanted to know.
Question
If washing up pots and pans is better with hot water, why do we brush our teeth with cold water? Would it clean our teeth better to use hot water?
Nick, Woodford Green
Answer
Name: Ricardo, Hounslow
Answer: Hot water softens the bristles of the brush so it doesn't clean your teeth as well as cold water
Name: James O'Brien
Answer: In the old days, hot water came from the boiler in the loft and was more susceptible to being tainted or dirty, whereas the cold water came straight from the mains. We use cold water because of tradition.