Why Don't Taxi Drivers Wear Seatbelts?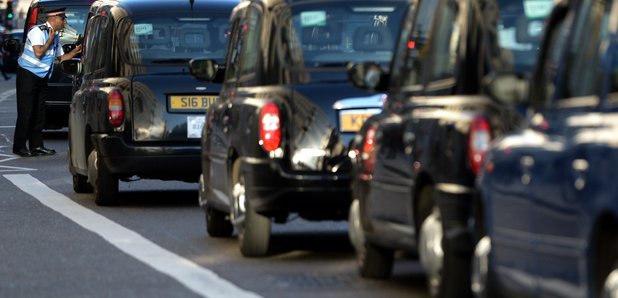 Mystery Hour Question
Why don't taxi drivers have to wear seatbelts?
William, Old Street
Answer
** Definitive ** - REVOKED
Name: James O'Brien
Qualification: Taxi drivers' favourite
Answer: It's to ensure that passengers can't strangle them and steal all their money. The rule dates back to the time before the plastic screen was introduced. I think minicab drivers also have the same exemption.

** Definitive **
Name: James, Epping
Qualification:
Answer: We don't wear a seatbelt as we have to get out the vehicle to help passengers with their luggage on a regular basis.
(James O'Brien: Wrong. A courier has to get out a lot, but they have to wear a seatbelt.)

** Confirmation **
Name: Howard, Woodford
Qualification: I own a fleet of black cabs.
Answer: I'm afraid James from Epping is right. A taxi driver doesn't have to wear a seatbelt due to passenger safety, not their own safety. It's one of those very old Hackney Carriage rules.