British v American Measuring Cup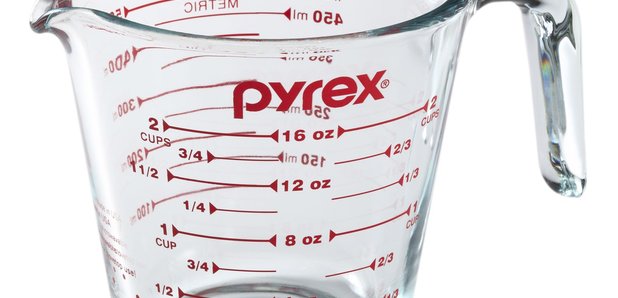 Question:
I was totally devastated when I found out there was a difference between American and British measuring cups. I was baking using an American recipe. I've looked it up and a British Cup is 170mg and American Cup 178mg. Why is there a difference?
Erin, Stratford

Answer:
Name: Jill, Beckenham
Qualification: Shared apartment as an undergraduate with American student.
Answer: Each of them is a 1/2 pint measuring cup. But, an American Pint is 16 fluid ounces and a British Pint is 20 fluid ounces. So a ½ pint measuring cup is 8 fluid ounces in America and 10 in Britain. When it comes to petrol the same thing applies. An American gallon is less than a British gallon because it's all based on 8 pints.