Why Is Britain Central On All Maps?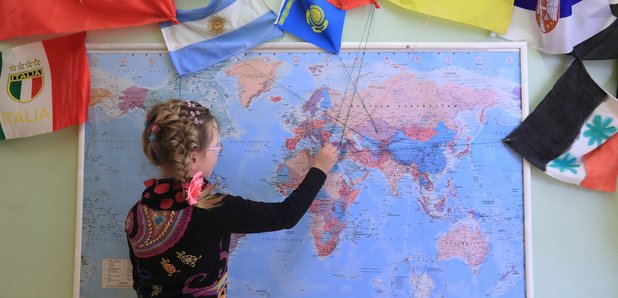 Mystery Hour Question
Whenever you look at a map, why are the US and Canada always in the top left and Australia always in the bottom right? Who decided that's the way it should be? Are all maps the same all around the world?
Paul, Harlow
Answer
** Definitive **
Name: John, Sevenoaks
Qualification: None, I just know it
Answer: Paul isn't looking at a map, he's looking at a flattened version of an Atlas. Great Britain is in the middle of it because of the lines of longitude and latitude - Greenwich is at 0 degrees. Everything else is worked out from there. It's called the Mercator Map system.
Name: James O'Brien
Qualification: Mystery Hour guru
Answer: It's not that the US is in the top left, it's that Great Britain is in the middle. You've just seen British maps and nothing else. Look at a Russian map and see where the countries are positioned.