In Army Terminology, How Far Is A Click?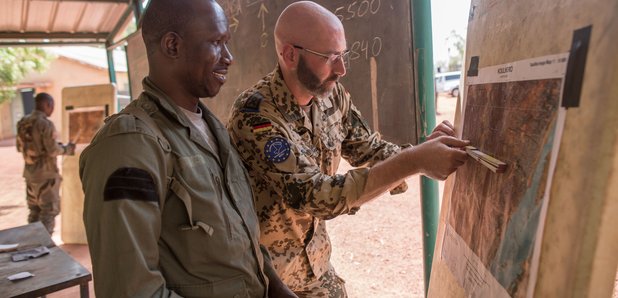 Mystery Hour Question
When you hear the army describe distances, they measure it in clicks. How far is a click?
Darren, Eltham
Answer
** Definitive **
Name: Steve, Epsom
Qualification: Ex-military, old chap!
Answer: Maps are divided into a square grid and that is a square kilometre. So when a colleague gives me a grid reference, I find where I am and where he is and one click is one grid square. If you're following a path, it may be more than 1km, but it's shown as 1km on a map. It's as-the-crow-flies.