Suspending Jared O'Mara Was "Right Thing To Do" Says Jeremy Corbyn
27 October 2017, 13:09 | Updated: 27 October 2017, 15:06
Jeremy Corbyn has said suspending Jared O'Mara was "right thing to do" adding "anyone making abusive comments anywhere is unacceptable, completely wrong and has to be challenged and dealt with".
Jeremy Corbyn was answering questions from Sadiq Khan who asked how he responded to serious allegations against MP Jared O'Mara.
He said the Labour Party felt it was "the right thing to do" to suspend his membership of the party and that an investigation was now underway.
Jeremy Corbyn denied there had been any delay in suspending the Sheffield Hallam MP. He said the issue came to light last weekend, discussed on Monday and he was suspended on Wednesday morning a day after more revelations emerged.
Mr O'Mara is being investigated over misogynistic and homophobic comments he is alleged to have made.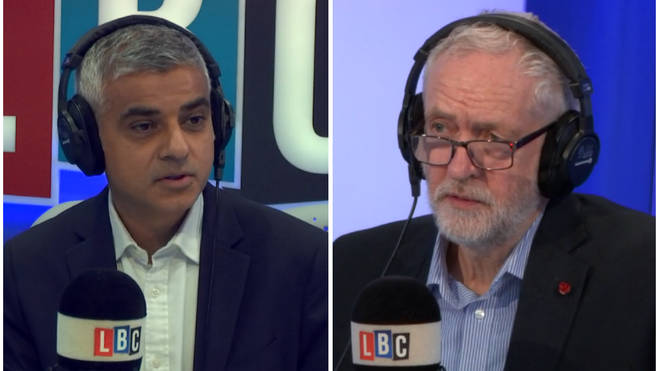 Jeremy Corbyn added there had to be a proper system in place for women to be able to raise issues of abuse.
He told LBC "staff of any MP... of any party... should be able to come forward - if they have allegations of sexual abuse."
He said party members who feel they have been abused in any way had to be "supported and protected" and he told all employers listening to make sure "you have processes in place" to deal with any members of your staff who feel they are under threat or being abused by more powerful colleagues.
Watch the fuil interview below: