The Story Of How This Disabled Woman Became Homeless Will Break Your Heart
10 August 2017, 15:35
Sarah has multiple sclerosis (MS) and the story of how she became homeless is just incredibly heartbreaking.
She called Ian Collins as a national charity warned rough sleeping across Britain was likely to jump by three quarters over the next decade.
Around 9,100 people were sleeping rough in 2016, with the number forecast to rise to 16,000 in 2026, a new report from Crisis suggested.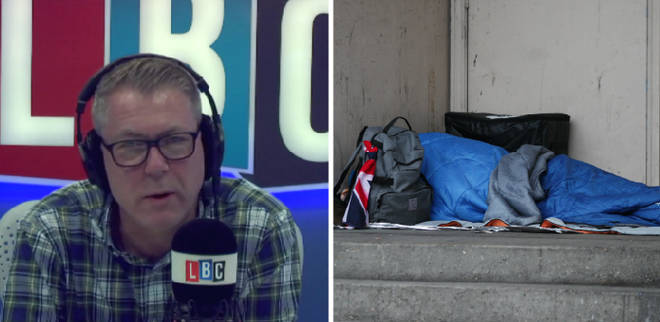 Sarah currently lives in a refuge centre after spending a period of time sleeping on the streets.
The journey of how of she ended up in that dire situation left Ian absolutely shocked.
Sarah told him: "I have MS and unfortunately when I was diagnosed with MS my husband decided he didn't sign up for a life with MS - so that's why I am here."
Fighting back the tears, Sarah said she wanted to use her harsh experience to try and change people's attitudes towards the homeless.
She continued: "I would like everybody tomorrow morning to just take a look at one homeless person and try and imagine what their journey has been like."
Watch the incredibly moving call above.