Users of iPhones can now check bank balance from Wallet app
16 November 2023, 10:14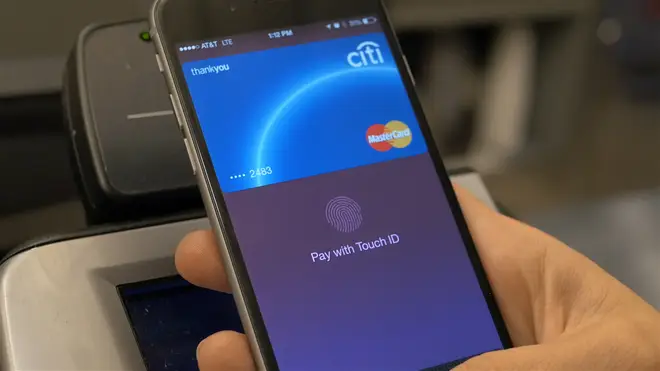 A new feature in Apple Wallet will enable users to see the balance for the account linked to their cards within the app for the first time.
Users of iPhones in the UK can now check their bank balance from within the Apple Wallet app for the first time.
The new feature allows users to connect their credit and debit cards already stored in the Wallet app to their online accounts so they can see their up-to-date balance and other information without having to go to their dedicated banking app.
The information will be accessible in the Wallet app, but will also appear when a user makes a purchase via Apple Pay online or in the app.
Apple said the new feature could help users make more informed purchases and get quick, simple access to see key information about their finances to help with budgeting.
Apple Wallet is an app where consumers can store virtual versions of their bank cards for use in contactless payments.
iPhone users running the latest versions of iOS 17.1 will have access to the technology.
The tech giant said the new feature had been built with privacy and security in mind and highlighted that before it is enabled users must authenticate through their financial provider's website or app and consent to connect their accounts to their cards in the Wallet app.
Apple also confirmed that all user account balance information, transaction history and other account details are stored on device and not on Apple servers.
Jennifer Bailey, vice president of Apple Pay and Apple Wallet, said: "By enabling users to conveniently access their most useful account information within Wallet and at the time of their purchase, they can make informed financial decisions and better understand and manage their spend.
"We look forward to working with UK partners under the Open Banking initiative to help users better their financial health, and provide more ways in which banks can deepen their relationships with customers."
The feature has been enabled by the Open Banking initiative, Apple said, and confirmed that Barclays, Barclaycard, First Direct, Halifax, HSBC, Lloyds, M&S Bank, Monzo, NatWest and Royal Bank of Scotland had signed up to enable the feature in the UK.