Return of original Fortnite map causes record traffic on Virgin Media O2 network
6 November 2023, 14:10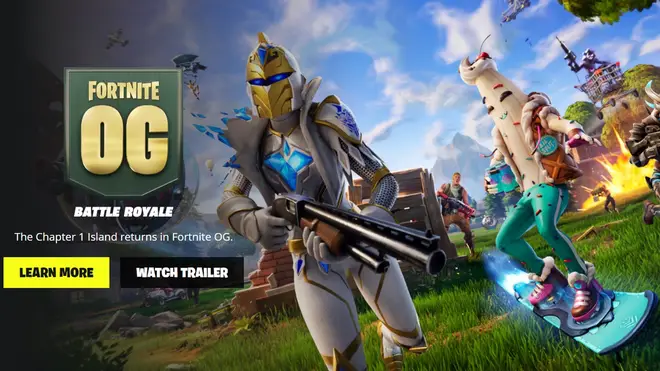 The Fortnite OG update, which saw the popular battle royale game revive its original map, was released on Friday.
The release of the Fortnite OG update, which saw the popular game reintroduce its original map, sparked a record network surge on Virgin Media O2, the internet provider has said.
The company said that on Friday November 3, the first day the returning map was made available to play, download traffic reached 154,000 terabytes.
Virgin Media O2 said this was a 10% increase on the previous busiest day on its broadband network, which was recorded in April this year.
The network provider said video game updates and releases have dominated its busiest day rankings in recent years.
Paul Kells, director of network strategy and engineering at Virgin Media O2, said: "We've seen over the years that gaming and its frequent and chunky updates cause record data usage on our network.
"This has often coincided with a Call of Duty or Warzone update so it's interesting to see that our customers and fans of Fortnite have all jumped back online in such large numbers.
"With our gigabit network, backed up by our market leading Wi-Fi guarantee, it is the perfect ally to keep gamers ahead of the game."
Fortnite, meanwhile, remains one of the most popular online games available.
Developer Epic Games confirmed over the weekend that the launch had also broken its own records, posting to X, formerly known as Twitter, that Saturday was the "biggest day in Fortnite's history with over 44.7 million players jumping in and 102 million hours of play".