Britons among 33 injured in France bus crash
3 November 2019, 17:15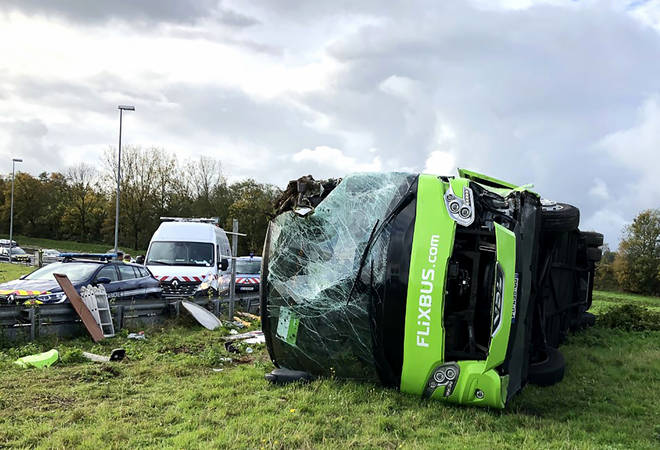 A bus heading from Paris to London overturned on a main road in the Somme region of France on Sunday morning.
French paper Le Monde reports that at 11.50am on Sunday morning, the Flixbus flipped on its side when taking exit 13 Estrées-Deniécourt (between Amiens et Saint-Quentin) on the A1 motorway.
The Flixbus was travelling on a wet motorway and was carrying passengers from eight nations including the US, Spain, Australia, Netherlands, Romania, Russia and France.
11 passengers are said to be from the UK.
The Foreign Office said it was in contact with French authorities following the incident.
"We will do all we can to assist any British people who need our help," a spokeswoman said.
Four people were seriously injured and 29 others sustained light injuries, according to a police statement.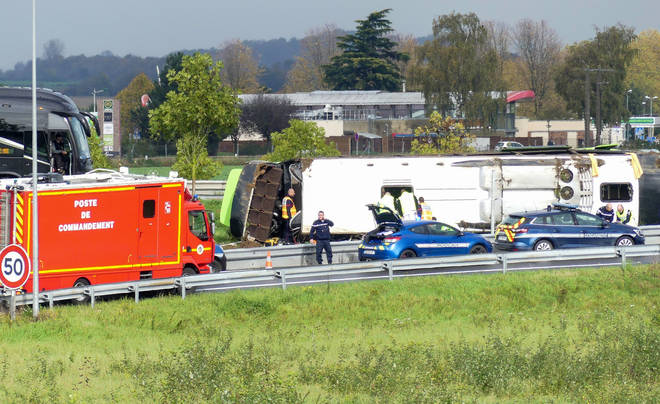 Those injured have been taken to regional hospitals including in Amiens, Péronne, Montdidier and Saint-Quentin.
The local gendarmerie on the scene tweeted a photo of the bus on its side with its front window smashed.
Flixbus is a low-cost German brand that offers intercity bus service in Europe and the United States.
In a statement, Flixbus explained it was in close contact with local authorities to determine the exact cause of the accident, as well as to ensure that passengers are attended to.
It also said an emergency phone number is available for passengers and their relatives.