This Shocking Video Will Make You Take More Care When Using Trains While Drunk
6 December 2018, 09:56
Network Rail have released a video showing drunk people falling off train platforms to urge people to make sure their friends get home safely during party season.
In the last 10 years, 21 people have died in alcohol-related incidents on station platforms. Many more have been severely injured by slips, trips or falls in train stations.
The shocking footage shows three separate moments in which people were so inebriated, they stumbled down the platform and fell on to the tracks.
In a heart-stopping moment, the drunk man struggled to pull himself back on to the platform and only managed to get his legs up a second before a train thunders past.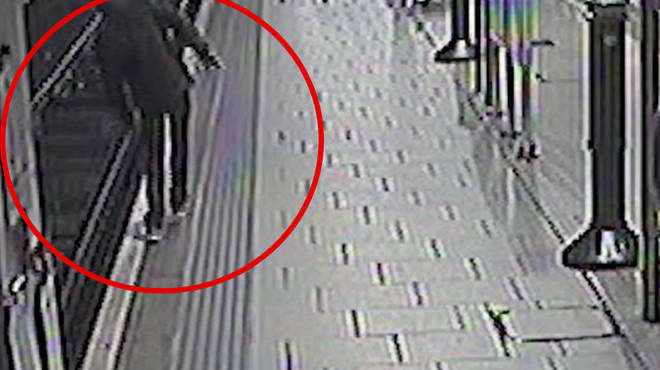 Allan Spence from Network Rail said: "Travelling home by train is absolutely the safest way. But we have seen drunk people taking a short cut across the tracks, chancing it at level crossings or falling between a train and the platforms. Even escalators see more drink-fuelled accidents.
"Please take care of yourself and your friends - don't let that last drink cause bad decisions. Be a 'First Class Mate' and look out for those making their way home by train that may have had one too many."