Two Callers End Up In A Blazing Row Over Jeremy Corbyn And Anti-Semitism
3 April 2018, 15:04 | Updated: 3 April 2018, 15:10
When these two callers, one pro-Corbyn and one anti-Corbyn, got in touch with Ian Collins over the current Labour Party anti-Semitism row, things got very heated.
Caller Johnathan, joined the debate and argued "Jeremy Corbyn comes from that very hard part of the left. Their fundamental principles are that Jews control the world through capitalism."
A second caller, also named John, defended Corbyn, describing him as the "least racist politician" he knows.
"There is another agenda being set here, to try to keep Jeremy Corbyn out of power."
"You people need to check yourselves."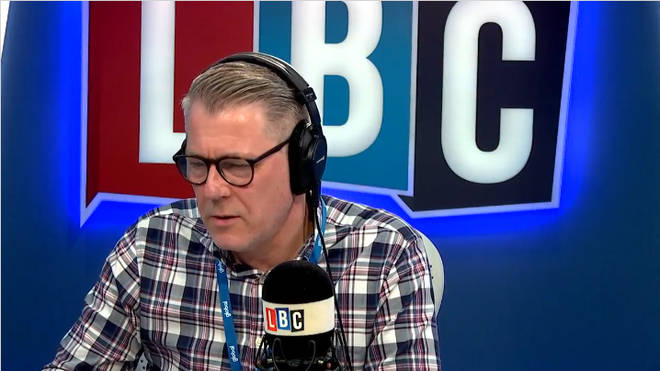 The initial caller, John, went onto criticise Corbyn's lack of concern for other topics.
"The Syrian government killed 65 Palestinians in a refugee camp.
Where's Mr Corbyn's condemnation of that?"
"The man is a vile, anti-Semite."
The call erupted into row for several minutes, before the two Johns both were cut off by Ian Collins.
Watch it unfold above.