Police officer among six killed in New Jersey shootout
10 December 2019, 18:53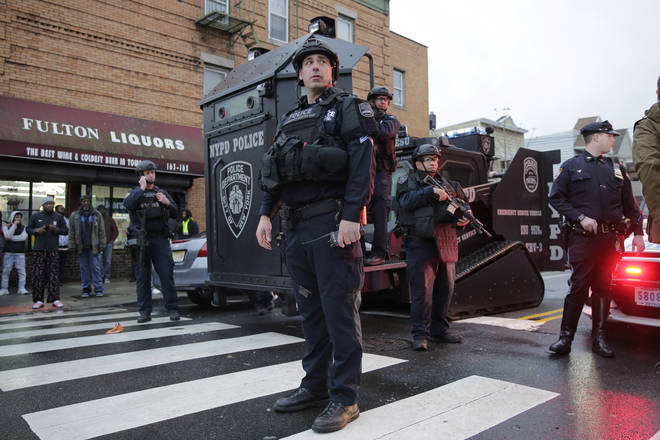 A police officer and five other people have been killed after gunmen opened fire in an "active shooter" scenario inside a Jersey City building.
Six people, including two suspects, are dead following a shooting in the New Jersey city this afternoon, Police Chief Michael Kelly said.
The frenzy started at a cemetery, where the officer was gunned down, and continued at a kosher supermarket where five more bodies were found.
It is not being considered a terror-related incident by authorities.
"Our officers were under fire for hours," the chief added.
He did not confirm how the shooting commenced but said he believed the officer who was killed was trying to stop some "bad guys."
One of the victims, Detective Joseph Seals, was a 15-year-veteran of the Jersey City Police Department.
He was shot and killed following reports that two armed people were running amok in the city, targeting members of the public and police.
Speaking about Detective Seals, Police Chief Michael Kelly said: "He was our leading police officer in removing guns from the street. Dozens and dozens of handguns, he is responsible for removing from the street."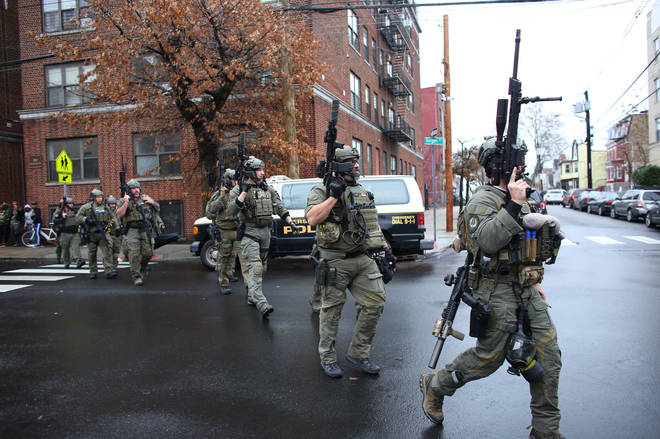 Five people, including the suspects, were found dead in a kosher supermarket, the police chief added.
Three further officers were hurt in the shooting with one being shot in the shoulder, but should recover, and the other two being injured by shrapnel, Mayor Steven Fulop said.
One member of the public was also struck by gunfire.
The #HCPO is confirming that one police officer has been fatally shot today in #JerseyCity. Two add'l officers & one civilian have also been struck by gunfire but they are stable. Avoid the entire area surrounding MLK Blvd & Bayview Ave. More info to follow.

— ProsecutorSuarezHCPO (@HCPOProsecutor) December 10, 2019
At least one of the suspects was earlier "neutralised" inside a bodega (a small grocery shop) in Jersey City, according to a law enforcement source, CNN reported.
The police officer who was killed is believed to be the victim of an ambush, according to a law enforcement source who spoke to CNN.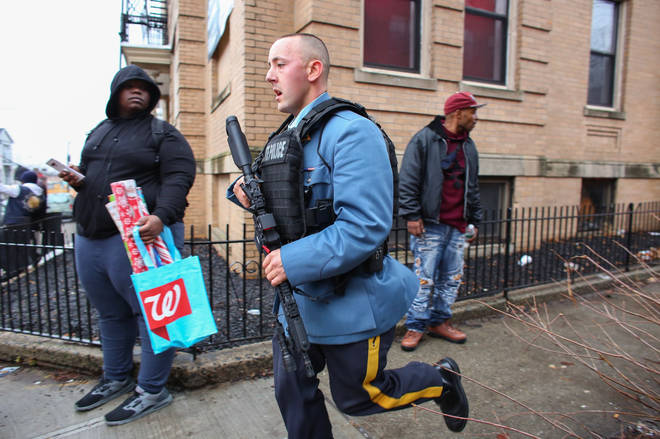 Paramedics and helicopters responded to the incident, with at least three armoured personnel vehicles at the scene.
The mass deployment of police in Jersey City began following reports of two roving gunmen shooting "at anyone" they could see in the street.
Reports on social media described "non-stop gunfire" and continuous gunshots could be heard for at least 20 seconds prior to 2pm local time.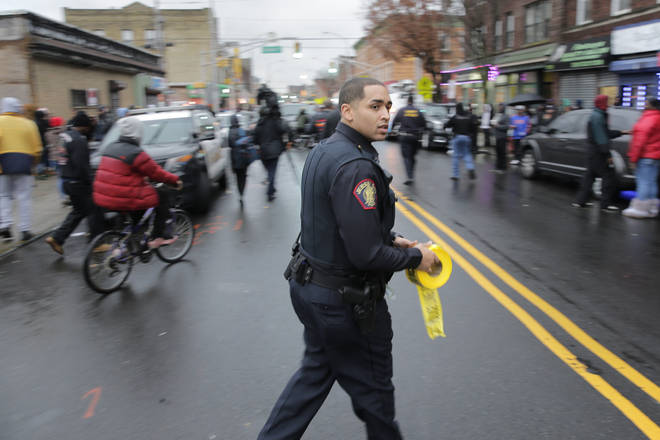 Several schools in the area were on lock down and roads were closed.
The New Jersey State Police Benevolent Association tweeted: "We need a lot of prayers right now for Jersey City officers. Keep all those involved in your thoughts."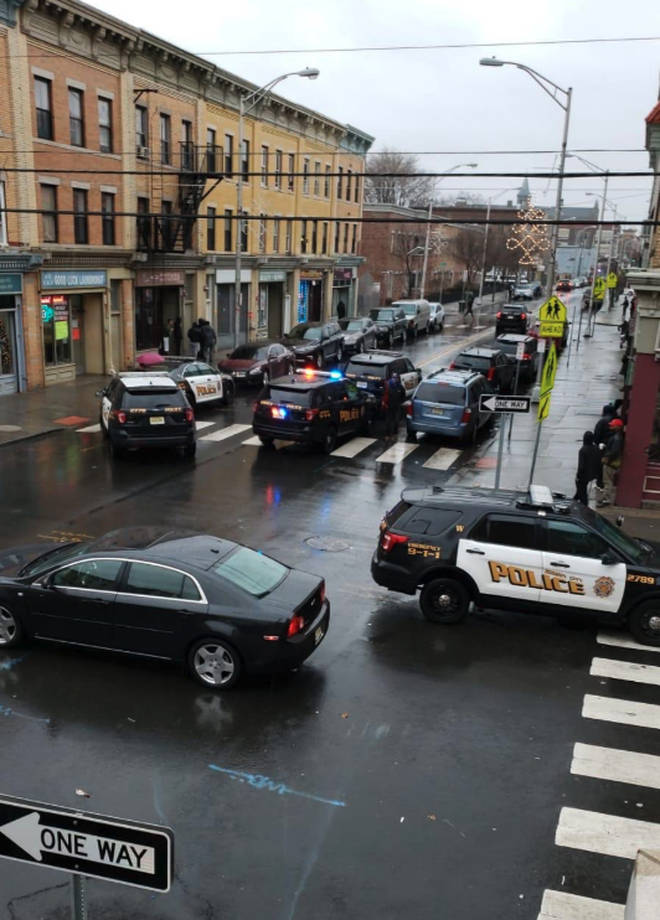 US President Donald Trump tweeted: "Just received a briefing on the horrific shootout that took place in Jersey City, NJ.
"Our thoughts & prayers are [with] the victims & their families during this very difficult & tragic time."We will continue to monitor the situation as we assist local & state officials on the ground."