Campell Soup's profits rise while Americans stockpile food amid coronavirus fears
4 March 2020, 20:21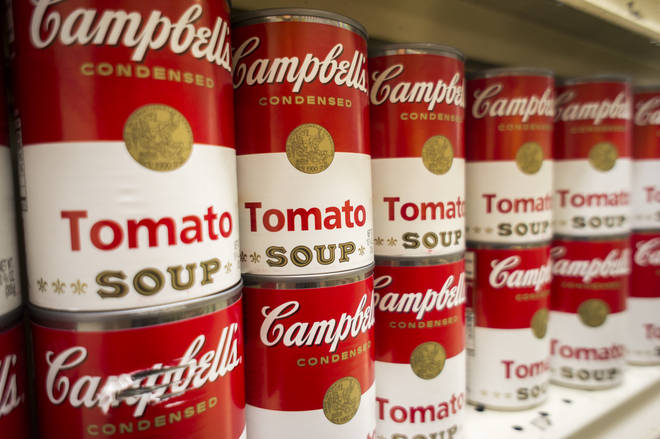 Campbell's Soup has enjoyed an unexpected rise in profits and sales while Americans stockpile canned food amid coronavirus fears.
The iconic company - which has been selling its famous products in US supermarkets for more than 150 years - raised its profit forecast on Wednesday, defying Wall Street estimates.
Improved demands in the firm's second quarter, alongside a ramped up marketing campaign and the introduction of new recipes, saw shares rise by four per cent.
Meanwhile, sales improved by one per cent and shares were up by five cents on a previous forecast.
It comes as Americans across the country have begun hoarding food in preparation for being quarantined due to the outbreak of the Covid-19 coronavirus.
Campbell Soup Company - which also produces sauces, snacks, and even bread - said it was ordering more ingredients to meet the growing demand from retailers.
The firm's chief executive Mark Clouse told Reuters on Tuesday that a number of retail customers had begun increasing their orders.
"We're working very closely with folks to make sure that we keep them in stock," he said.
However, Mr Clouse added that prior to this weekend he "had not seen much" higher demand for his products, despite the outbreak of the Covid-19 disease. But, as a precautionary measure, the company has begun making a record of ingredients that would normally be stockpiled in natural disasters, including its canned soups, snacks and Prego pasta sauces.
"There's no question that we're seeing some uptick (in demand) - it's just hard for me yet to know the level of sustained need," Mr Clouse said.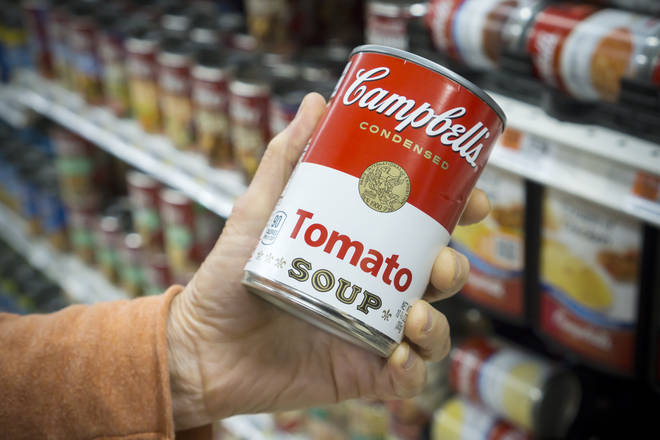 In a forward-looking statement, the soup company suggested something like the coronavirus could affect the company's supply chain and operations because a fluctuation "in the supply of and inflation in energy and raw and packaging materials cost" could impact Campbell's products.
However, Mr Clouse added that his business is far less exposed to disruptions in global supply chains than it was before he took over in late-2018.
"Only about 10 per cent of our total ingredients come from outside of North America, with China under two per cent."
Some US authorities have encouraged people to stock up on non-perishable food, medicines and sanitary goods in case they need to self-isolate.
Michael Lavery, an analyst for US-based investment bank and financial services company Piper Sandler, said: "Anticipation of disruption is driving stockpiling now. 
"We believe from anecdotes that consumers are already stocking up on non-perishable food, as grocery stores see surges in traffic and larger baskets."
Last year, the soup company stripped down several of its units in a bid to streamline the business. Doing so has seen the firm's net earnings jump from a $59 million loss last year, to a $1.21 billion profit this year.