Two dead and three missing after Hard Rock Hotel collapses
12 October 2019, 21:40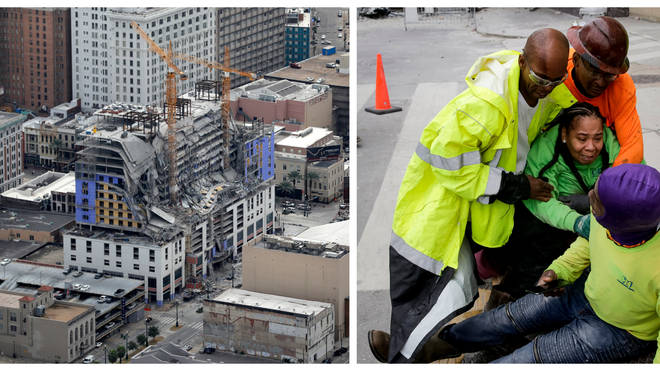 At least two people have died and three are missing after the Hard Rock Hotel in New Orleans collapsed on Saturday.
Footage posted online the top floors of the building crash onto Basin Street, causing a plume of dust to fly into the air.
In addition to the victim, a further 18 people have been rushed to hospital to receive treatment for injuries.
The extent of their injuries are unknown.
The fire department has also launched a major search for the missing.
New Orleans Fire Department Superintendent Tim McConnell said the top six to eight floors had collapsed.
He added: "The building is unstable, so a collapse is still possible."
WATCH: Incredible video captures the moment the construction site for the Hard Rock Hotel in downtown New Orleans collapsed. (Video: Michael Dalle) pic.twitter.com/lmt4RGThNw

— 10News WTSP (@10NewsWTSP) October 12, 2019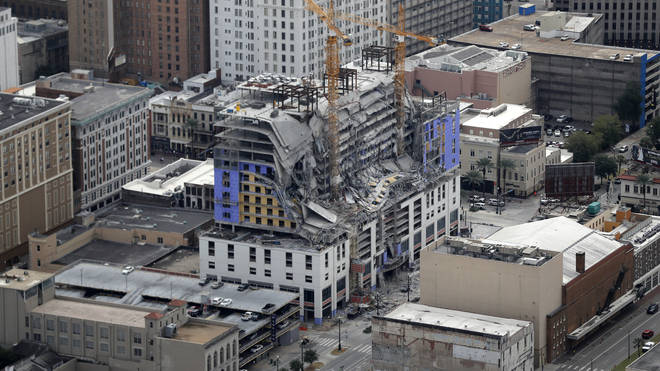 Witnesses told Nola.com that the surrounding cranes were "sort of dangling there" in the aftermath of the collapse.
Mr McConnell confirmed the surrounding cranes were a risk, and said: "Our biggest fear right now is the crane, it's 270 foot. So the reach of that crane, if it were to come down has a tremendous amount of weight on it."
Sources said there were around 45 construction workers in the building at the time of the collapse.
The building has been under construction for the past year, and was designed to have 350 rooms.
It had been slated to open in the Spring of 2020.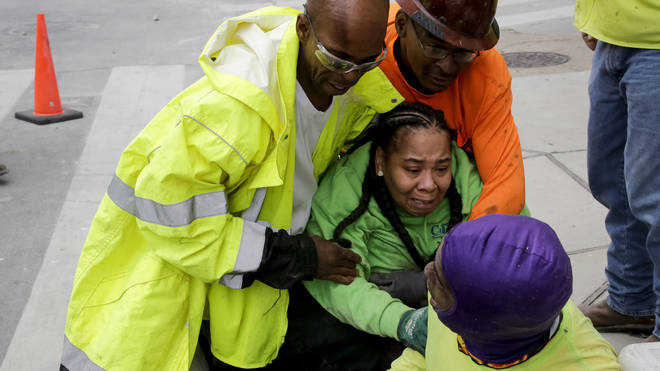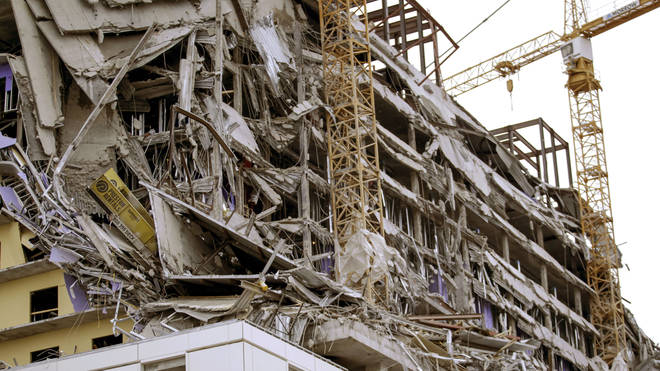 Lousiana Louisiana State Governor John Bel Edwards has urged people to stay away from the scene.
He said: "Now is not the time to be sightseers. You're not going to be allowed anywhere near the site of the collapse.
"So please do yourself a favour, but more importantly do the first responders a favour so they can focus on the situation at hand and not have to focus on pedestrians."