Pete Frates, inspiration behind ALS Ice Bucket challenge, dies aged 34
9 December 2019, 20:29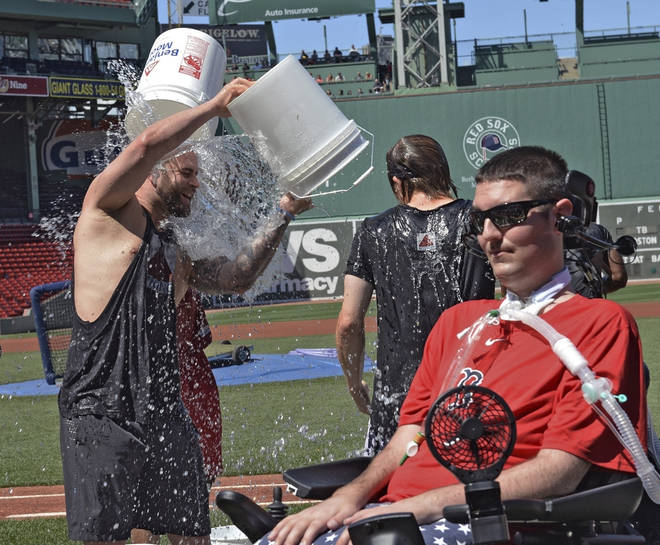 Pete Frates, the man who championed the ALS social media Ice Bucket Challenge that raised $200 million worldwide, has died, his family has said.
In a statement, the family of Mr Frates paid tribute to his courage and resilience, as he battled amyotrophic lateral sclerosis, or ALS.
"A natural born leader and the ultimate teammate, Pete was a role model for all, especially young athletes, who looked up to him for his bravery and unwavering positive spirit in the face of adversity.
"He was a noble fighter who inspired us all to use our talents and strengths in the service of others," his family said.
"Remarkably, Pete never complained about his illness. Instead, he saw it as an opportunity to give hope to other patients and their families. In his lifetime, he was determined to change the trajectory of a disease that had no treatment or cure."
Mr Frates was the inspiration behind the ALS Ice Bucket Challenge, which raised awareness of the neurodegenerative disease and millions of funds for the ALS Association.
The ice bucket challenge, which became popular in the UK in 2014, involved a person having a bucket of iced water poured over their head, and video footage of it would be shared on social media.
Friends would then be nominated to complete the same drenching challenge, whilst making a donation to the ALS non-profit organisation.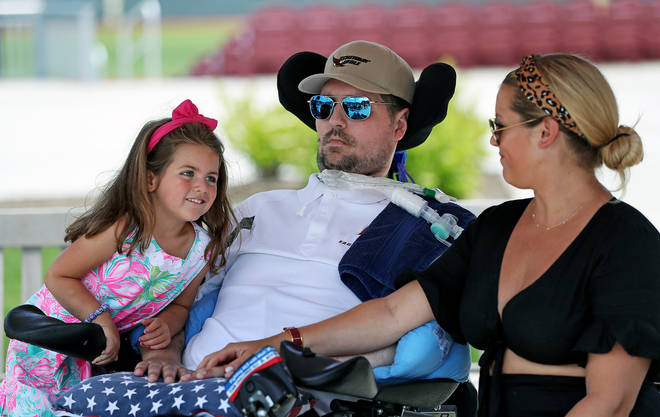 Over 17 million people are believed to have participated in the ice bucket challenge.
Former Boston College baseball player Pete Frates was diagnosed with ALS in 2012. He is survived by his wife, Julie, and young daughter Lucy.
His family has asked that people consider donating to the Peter Frates Family Foundation in his memory.
Amyotrophic lateral sclerosis (ALS) is a group of rare neurological diseases that mainly involve the nerve cells (neurons) responsible for controlling voluntary muscle movement.
It belongs to a wider group of disorders known as motor neurone diseases, which are caused by gradual deterioration and death of motor neurons - nerve cells that extend from the brain to the spinal cord and to muscles throughout the body.
The ALS Association, which received funds through the ice bucket challenge, provides assistance for people living with condition as well as research to look for new treatments and a cure.