Seven dead after Second World War bomber plane crash
2 October 2019, 21:01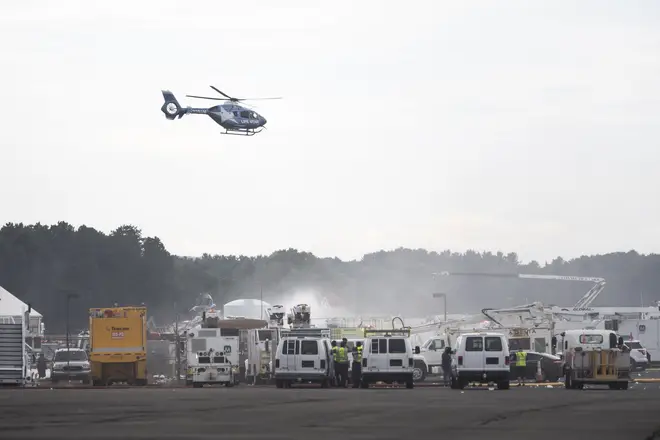 A Second World War bomber with 13 people on board has crashed at a Connecticut airport, killing seven.
The plane, which had 10 passengers and three crew members on board, struggled to get into the air.
Pilots reported problems with the aircraft just five minutes after take-off and requested to land.
As the aircraft circled back for a landing, the plane slammed into a maintenance shed at Bradley International Airport in Connecticut, officials and witnesses said.
Some of those on board suffered severe burns and "the victims are very difficult to identify", a Public Safety Commissioner said.
One person on the ground was injured, officials said and five people on board were taken to Hartford Hospital.
The planes were used in daylight strategic bombing raids against Germany during World War II - extremely risky missions that helped break the Nazi industrial war machine.
The retired, civilian-registered plane was reportedly performing what are called "heritage flights", in which people fly in a historical airplane.
The Collings Foundation, an educational group that the plane is associated with, said that the same plane in Wednesday's accident also crashed in 1987 at an air show near Pittsburgh, injuring several people.
"Right now my heart really goes out to the families who are waiting," Gov Ned Lamont said.
"And we are going to give them the best information we can as soon as we can in an honest way."