Donald Trump: All Americans should get equal treatment 'in every encounter' with police
5 June 2020, 16:26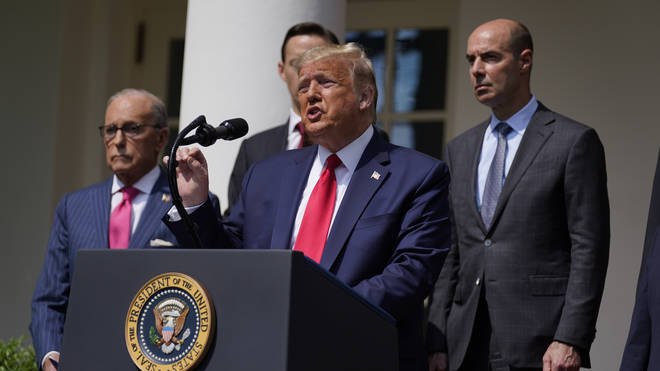 Donald Trump has said every US citizen should receive equal treatment from police as he expressed hope that George Floyd would be "looking down saying this is a great thing" for the country.
The US president told reporters at the White House that current events were the "greatest thing" for race relations, and stressed that what happened to Mr Floyd should never happen again.
Referring to the 46-year-old's death, he said: "We can't let that happen.
READ MORE: Mourners gather in Minneapolis to pay respect to George Floyd
"Hopefully George is looking down and saying this is a great thing happening for our country.
"It's a great day for him; it's a great day for everybody. It's a great, great day in terms of equality."
Mr Trump then hinted that he wanted to see changes happen - but gave no details on what these could entail.
READ MORE: President Trump says New York is 'lost' to 'lowlifes and scum' amid protests
The death of George Floyd has incensed America, reviving fierce debate of racial inequalities in the US judicial system, and of police brutality as a whole.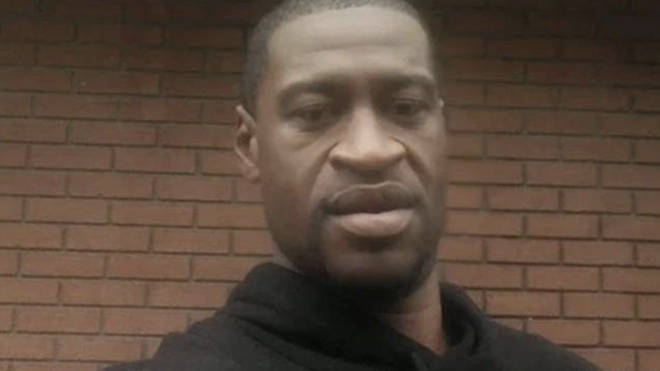 Now infamous footage of the incident showed an unarmed and handcuffed Mr Floyd laying face down on a street in Minneapolis with a white police officer, Derek Chauvin, kneeling on his neck.
Despite Mr Floyd warning Chauvin that he couldn't breathe, the officer stayed put for more than eight minutes.
READ MORE: Police officers across the US take a knee to honour George Floyd and the protests
Mr Floyd never regained consciousness - and Chauvin has since been charged with second-degree murder.
Three other police officers have also been charged with aiding and abetting second-degree murder and manslaughter.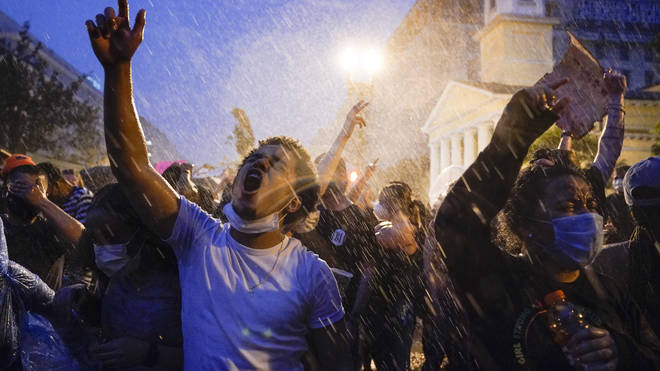 Referring to the protests held in response to Mr Floyd's death - some of which turned violent - Mr Trump praised the states that had opted to deploy National Guard to bring unrest under control.
He also praised the secret service for the "incredible" job at the White House, adding: "All I saw was what I saw on television.
"It was like a piece of cake."
READ MORE: Protesters tear gassed so Donald Trump can have photos taken at church
READ MORE: Lorry drives into protest for George Floyd on Minneapolis highway
The US has been criticised for its handling of some of the protests, which includes criticism of the treatment of journalists covering them.
Downing Street confirmed the British Embassy had raised the issue with the US government, saying: "I'm not going to go into the details of the conversation but... we have been clear from the outset that it is important that journalists can do their job without the fear of arrest or violence.
"The prime minister and the foreign secretary have both spoken publicly to condemn the death of George Floyd, to express concern at the violence we have seen and to underline the right for people to protest peacefully."