Trump envoy revises testimony to say Ukraine military aid 'was withheld in quid pro quo'
6 November 2019, 00:57
Donald Trump's political ally has revised his impeachment probe testimony to confirm that the US President offered a "quid pro quo" to Ukraine to investigate Joe Biden's family.
Gordon Sonderland, the US Ambassador to the EU, says he told a Ukrainian counterpart that President Trump would withhold $400 million (£310.56 million) in foreign aid unless the country agreed to launch specific investigations into Biden's son Hunter.
In a document released on Tuesday, Mr Sonderland stated: "I now do recall a conversation on September 1, 2019, in Warsaw with Andriy Yermak."
Mr Yermak is a top adviser to Ukrainian president, Volodymyr Zelenskiy
Mr Sonderland continued: "I said that resumption of the US aid would likely not occur until Ukraine provided the public anticorruption statement that we had been discussing for many weeks."
The documents have been released by the three House committees carrying out an impeachment probe.
Mr Sonderland also confirmed that the Trump administration was conditioning a White House visit for President Zelensky, on whether the country conducted investigations into Joe Biden and alleged interference by Ukraine into the 2016 UK presidential election.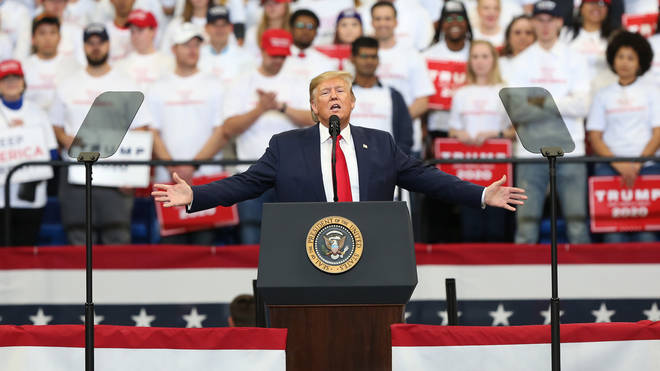 According to the documents, a member of the house asked Mr Sondland: "There were demands, weren't there, that an investigation take place of 2016 or Burisma? Ultimately those were demands, were they not?"
Another asked: "Ultimately, yes, and it's fair to say that you had to navigate those demands, you had to accommodate what the President and his lawyer wanted, if you were going to set up this meeting you thought very important?"
Mr Sonderland replied: "I think that's fair."
Former US special envoy for Ukraine Kurt Volker also provided testimony that has been released.
Current and former administration officials have testified that Volker and Sondland, together with Energy Secretary Rick Perry, were dubbed the "three amigos," and it was their responsibility to negotiate with the Ukrainian government.
It has also been confirmed that Volker and Sonderland were directed by the president to work with this private lawyer Rudy Giuliani to put pressure on Ukraine to open investigations against trump's political rival Joe Biden.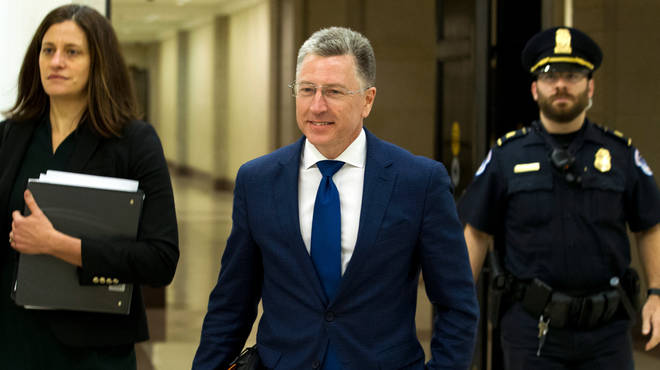 Volker was also instrumental in setting up President Trump's July 25 phone call with the Ukrainian President in which he asked for "a favour".
Text messages released by the impeachment probe also show that the two men worked with other US officials to pressure Ukraine to produce the "deliverables" President Trump requested, including a public announcement by Zelensky that the country was launching the investigations.
The House impeachment investigation is focusing on whether President Trump abused the power of his office in his attempt to pressure Ukraine to investigate a political rival, and if this is the case, whether those actions meet the standard for "high crimes and misdemeanours" deserving of impeachment and possible removal from office.
Reacting to the latest testimonies, White House Press Secretary said there is "even less evidence for this illegitimate impeachment sham than previously thought."
She added: "Ambassador Sondland squarely states that he 'did not know, (and still does not know) when, why or by whom the aid was suspended'.
"He also said he 'presumed' there was a link to the aid – but cannot identify any solid source for that assumption."
She added: "By contrast, Volker's testimony confirms there could not have been a quid pro quo because the Ukrainians did not know about the military aid hold at the time.
"No amount of salacious media-biased headlines, which are clearly designed to influence the narrative, change the fact that the President has done nothing wrong."