Trump impeachment inquiry: US ambassador says 'there was quid pro quo' with Ukraine
20 November 2019, 20:19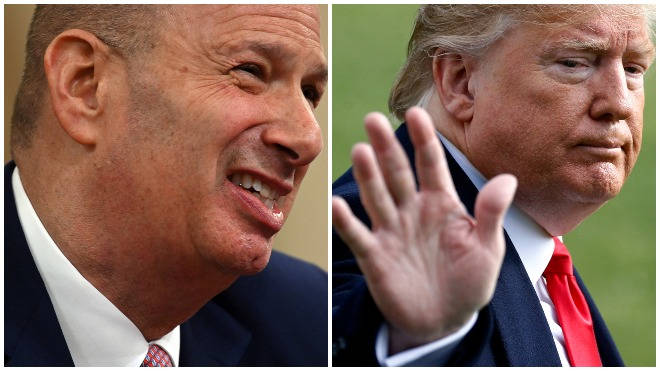 The US ambassador to the EU has said he "followed the president's orders" when pressurising Kiev into investigating Donald Trump's political rivals.
US diplomat Gordon Sondland has told the Trump impeachment inquiry there was a "quid pro quo" arrangement with Ukraine.
The ambassador, who was one of the most highly anticipated witnesses in the impeachment probe, claimed Mr Trump encouraged investigations into Democratic rival Joe Biden, in return for a meeting with Ukrainian President Zelensky at the Oval Office.
In a prepared testimony, the diplomat said he was told to work with president Trump's personal lawyer, Rudy Giuliani, to "arrange a White House visit for President Zelensky."
He also said he believed military aid to Ukraine was denied until the investigations were launched.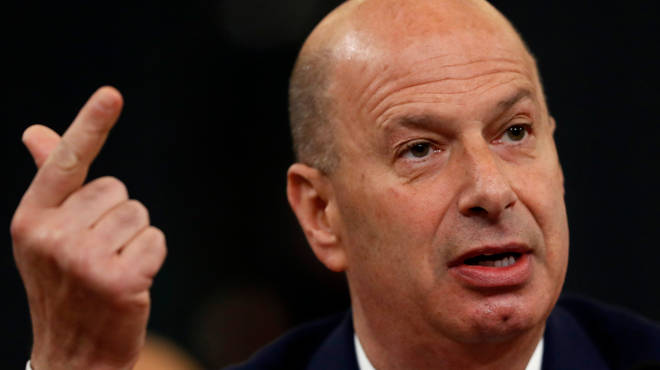 Mr Sondland said: "Mr Giuliani demanded that Ukraine make a public statement announcing investigations of the 2016 election/DNC server and Burisma.
"Mr Giuliani was expressing the desires of the president of the United States, and we knew that these investigations were important to the president.
"At all times, I was acting in good faith. As a presidential appointee, I followed the directions of the president."
Mr Sondland was giving evidence to the inquiry, saying Mr Giuliani was clear the White House wanted something in return for helping Ukraine.
"We worked with Mr Giuliani because the president directed us to do so. We had no desire to set any conditions on the Ukrainians.
"Everyone was in the loop. It was no secret. Everyone was informed via email on 19 July, days before the presidential call.
"As I communicated to the team, I told President Zelensky in advance that assurances to run a fully transparent investigation and turn over every stone were necessary in his call with President Trump."
Mr Trump has repeatedly denied the claim of quid pro quo being involved and called the inquiry a "witch-hunt."
Responding to the testimony, he claimed he "wanted nothing" from Ukraine and told President Zelensky to "do the right thing."
During today's hearing, Mr Sondland said he and his colleagues were reluctant to involve Rudy Giuliani in diplomatic arrangements with Ukraine, but that the president was insistent on the issue.
He also told the inquiry that had he known Mr Giuliani's associations with individuals accused of being involved in criminal activities, he would never have "acquiesced to his participation."
Mr Sondland also denied any involvement in "rogue diplomacy," calling any accusations "absolutely false."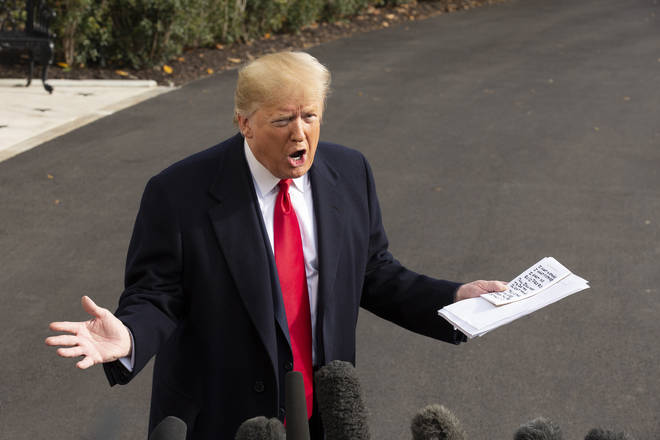 He said Mr Giuliani had communicated with Ukrainian officials about a potential meeting between Presidents Trump and Zelensky without telling ambassadors.
When asked about a phone call between himself and Mr Trump the day after the president pushed for an investigation into Joe Biden, Mr Sondland confirmed the conversation had taken place.
He added that Secretary of State Mike Pompeo and other senior officials were always kept abreast of what was happening.
The ambassador also said he told vice president Mike Pence of "concerns" he had that military aid to Ukraine "had become tied" to the investigations.
This directly contradicts Mr Pence's claims that he knew nothing about any links between military aid and the investigations.