US court demands President Donald Trump must hand over tax returns
4 November 2019, 17:49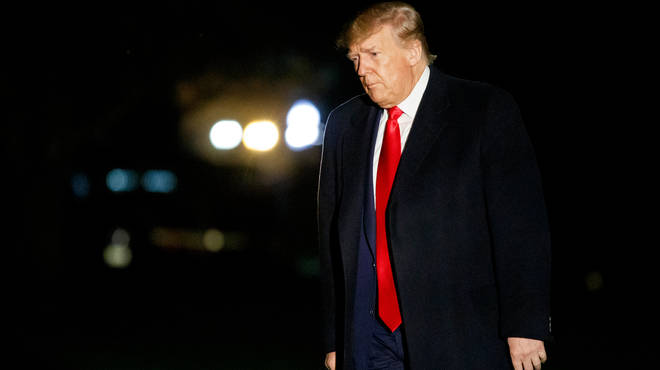 A US court has ruled that President Donald Trump must hand over eight years of tax returns to New York prosecutors after he lost his appeal against an earlier ruling.
New York District Attorney Cyrus Vance Jr has subpoenaed eight years of President Trump's personal and corporate tax returns from 2011 to 2018.
Legal documents from accountancy firm Mazars USA have also been requested in relation to the criminal investigation into alleged hush-money payments to Stormy Daniels and Karen McDougal.
Mr Trump has denied any allegation against him.
The President's legal team has objected to the demand and said that he would suffer "irreparable harm" if the documents were made available.
Jay Sekulow, a lawyer for Trump, immediately said they would be appealing the decision, saying: "We will be taking this case to the Supreme Court."
The federal court turned down Mr Trump's appeal after they rejected the argument his legal team put forward that as president he is above the law.
Mr Trump now has 10 business days to file a petition with the Supreme Court.
Mr Trump took to Twitter to claim that the ruling was part of a political plot against him.
The President wrote on his account: "All-Time High for Stock Market and all the Fake News wants to talk about is the Impeachment Hoax!"
In a second tweet, he said: "Read the Transcript!"
All-Time High for Stock Market and all the Fake News wants to talk about is the Impeachment Hoax!

— Donald J. Trump (@realDonaldTrump) November 4, 2019