US politics: Elizabeth Warren drops out of Democrat race for the White House
5 March 2020, 18:24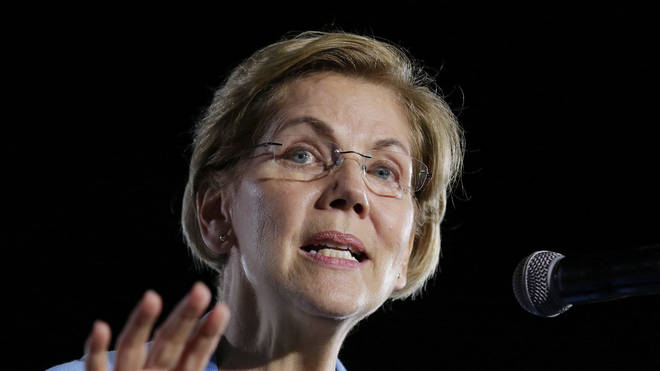 Elizabeth Warren has dropped out of the race for the Democrat nominee to take on Donald Trump for the White House.
The US senator ended her presidential bid on Thursday following a disappointing result on Super Tuesday, where she failed to win any of the 14 states on the ballot.
In her home state of Massachusetts, she only managed to secure third place behind former vice president Joe Biden and Vermont senator Bernie Sanders.
The 70-year-old is yet to publicly confirm her withdrawal; however, reports quoting members of her staff said she announced the decision in a phone call and told them: "We ran from the heart.
"We ran on our values. We ran on treating everyone with respect and dignity."
READ MORE: Mike Bloomberg drops out of presidential race after $500m campaign spend
Ms Warren has so far not endorsed one of her continuing rivals, but is said to have talked to both the campaigns for Mr Biden and Mr Sanders in the last few days.
Her exit has now also put an end to hopes that another female nominee for the Democrat Party would go head-to-head with Republican President Trump.
It follows exits from other big players, including billionaire Michael Bloomberg, Senator Amy Klobuchar and former South Bend mayor Pete Buttigieg.
In a tweet after the announcement, Mr Trump called Ms Warren "Pocahontas" in reference to her Native American ancestry and said she was "going nowhere".
He went on to say he believed she dropped out of the race "three days too late" and cost "Crazy Bernie" the nomination.
Elizabeth "Pocahontas" Warren, who was going nowhere except into Mini Mike's head, just dropped out of the Democrat Primary...THREE DAYS TOO LATE. She cost Crazy Bernie, at least, Massachusetts, Minnesota and Texas. Probably cost him the nomination! Came in third in Mass.

— Donald J. Trump (@realDonaldTrump) March 5, 2020
Speaking aboard her campaign bus ahead of the New Hampshire primary, Ms Warren said her bid "was never about the office" but was about repairing the economy.
She said: "I'm not somebody who has been looking at myself in the mirror since I was 12 years old, saying "You should run for president.""
"I started running for office later than anyone who is in this, so it was never about the office - it was about what we could do to repair our economy, what we could do to mend a democracy that's being pulled apart.
"That's what I want to see happen, and I just want to see it happen."
She added: "I cannot say, for all those little girls, this got hard and I quit. My job is to persist."