US Space Force mocked after unveiling camouflage uniforms
19 January 2020, 14:06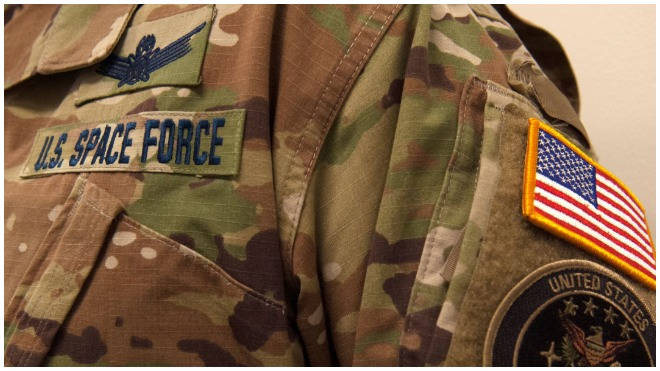 The US Space Force has been mocked online after unveiling a camouflage uniform.
The new uniforms feature a woodland camouflage, typical of many US troops, with the country's flag and the new Space Force logo attached to the shoulder.
"I guess we're expecting to find bushes and trees to hide in on distant planets," one Twitter user said.
The organisation was quickly forced to defend the new outfit due to the widespread mockery online.
In a tweet, the force said they were "utilising current Army/Air Force uniforms" in order to save costs on the design and production of the clothing.
"Members will look like their joint counterparts they'll be working with, on the ground."
Another Twitter user said he was "a little disappointed" the new branch of the US military didn't create a Space Marine-style combat suit from the popular game Warhammer.
Folk are mocking the US Space Force's use of camo uniforms. I, for one, am a little disappointed that they didn't just go all out. pic.twitter.com/QajJG9zSm5

— Dr Craig Dalȝell (@thecommongreen) January 18, 2020
Another suggested the force should ditch the new uniforms and adopt Jane Fonda's costume from the 1968 film Barbarella.
Craig Mazin, writer-producer of hit series Chernobyl, mockingly tweeted "in space, no one can hear you be ridiculous".
US President Donald Trump was flanked by troops in December as he launched the new force.
He said the force would "deter aggression" in what he called "the world's newest war-fighting domain".
"Amid grave threats to our national security, American superiority in space is absolutely vital.
"We're leading, but we're not leading by enough, but very shortly we'll be leading by a lot," he said.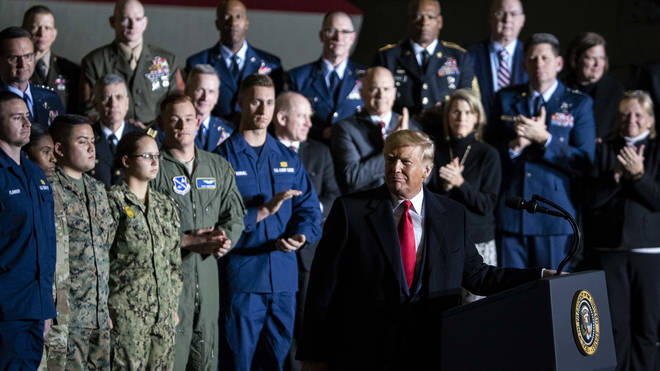 The force is the first new branch of the US military in over 70 years and operates under the US Air Force.
The funding for the force was made official by Mr Trump, when he signed the $738bn (£567bn) annual US military budget.
The launch of the Space Force will be funded by an initial $40m in its first year.