As it happened: Storm Barra batters UK as thousands of homes lose power
7 December 2021, 10:35 | Updated: 7 December 2021, 22:01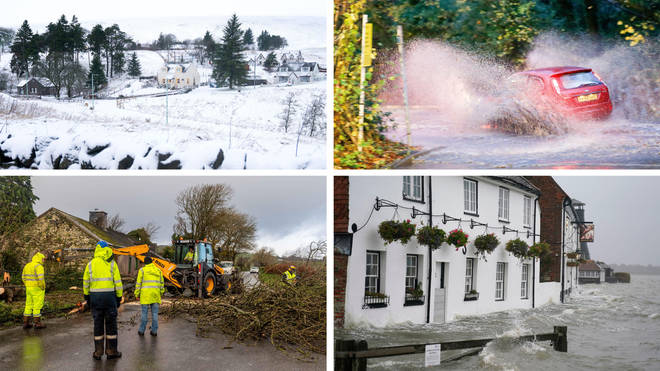 Storm Barra battered the UK and Ireland with high winds, heavy rain and snow, with thousands without power and wind gusts of up to 76 mph recorded in some parts of the UK.
'Danger to life' weather warnings for snow, ice, rain and wind were issued today as Storm Barra sweept in from the Atlantic.
Thousands of people have been left without power in the North of England and Northern Ireland - adding to the hundreds who were never reconnected after Storm Arwen.
Parts of Scotland have seen heavy snowfall, and numerous flood warnings are in place across the country.
Yellow wind warnings are in place across England, Wales and Northern Ireland, with travel disruption likely.
Read more: Storm Barra 'weather bomb' to bring more misery after 1000s of homes suffer power cuts
Scroll down to see the storm as happened below
Happening Now