London Classic Car Show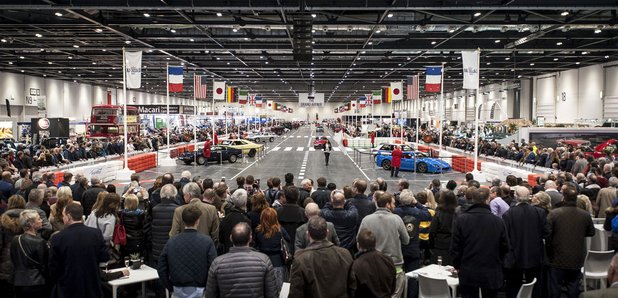 See some of the world's most iconic and rarest classic cars at Excel London this month
The London Classic Car Show
23rd-26th February 2017, ExCeL London

Now in its third year, the London Classic Car Show is bigger than ever and will have more than 700 stunning classic cars on display, some for sale from leading dealers in the classic world.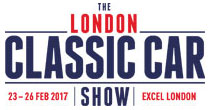 One of the show's highlights will be an incredible collection of 20 Ferrari road cars together worth a cool £120 million. Among the mouth-watering gems will be a 1961 250GTO, alone worth an estimated £35 million; a 1984 288 GTO, worth £2.2 million; and a glorious 1972 Dino that's a positive bargain at 'only' £350,000.

Other models in the Tribute Collection include a 1952 212 Inter, a Daytona from 1971 and three more recent Ferrari supercars – an F40, Enzo and LaFerrari.

And there'll be more fabulous Ferraris elsewhere at the huge show. Club 96 will have no fewer than five Ferraris – 288GTO, F40, 512BB, 365GT and a 430 Spider – on its stand while six Ferraris will also take to The Grand Avenue, the show's indoor highway, at regular intervals during the four days of the show, allowing visitors to see and, just as importantly, hear the cars in action.

The show's other highlights include The Perfect Ten – 60 iconic classic cars split into ten body-type categories – which will also be driven along The Grand Avenue and showcased in the Open Paddock where visitors can get up close to their favourites.

To mark the 50th anniversary of the Beaulieu Autojumble, Beaulieu has partnered with the show to stage a Pop-Up Autojumble. The Beaulieu Pop-Up Autojumble will be held on the Saturday and Sunday of the London show and will be placed alongside Car Club Square, which will be packed with classic cars owned by members of the country's leading one-make clubs.

Entry to the London Classic Car Show also incorporates entry to a second show, Historic Motorsport International (HMI), which is devoted to historic racing and rallying.

HMI will open its doors at 12 noon on Thursday, 23 February while the London Classic Car Show will burst into life at 3pm that afternoon giving visitors a chance to savour the exhibits in advance of the star-studded Gala Evening.

Tickets to the 2017 London Classic Car Show/HMI are now available from the show website – and start at £24 for single adult entry (£27 on the door on the day). Gala Evening standard entry costs £42 or for access to the Grand Avenue Club, where the interviews take place, tickets cost £70.