Love Animals, Hate Cruelty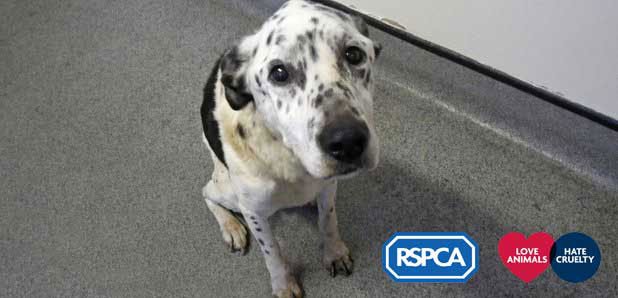 Help the RSPCA raise £1.5 million to meet the needs of vulnerable animals over the winter period
We've all seen the distressing images of ill-treated or abandoned animals.
The RSPCA need our help more than ever at this time of year with the Love Animals, Hate Cruelty appeal.

For 365 days a year, the RSPCA teams devote themselves to helping vulnerable animals. From the call centre staff who are the first step in helping defenceless animals by answering calls from the public, to the inspector who arrives at an abandoned property in the depths of winter to find a freezing kitten that's been left to die, to the RSPCA animal centre team who nurse back to health the shattered bones of a dog beaten to near death. They all need our help.
The RSPCA are now asking all animal lovers to show their love by lending their support and giving a gift.

This appeal aims to raise £1.5 million. Meeting this ambitious target is essential if the Society is to meet the needs of the thousands of vulnerable animals who rely on the RSPCA at this time of year.

Please text LOVE to 87023 to donate £3 or visit the RSPCA website.
The RSPCA only exists with the support of public donations. You will be charged £3 plus one message at your standard network rate. The RSPCA will receive 98% of your donation. To discuss this donation, please call 0300 123 0346 (open 9am-5pm Mon-Fri). By using this service, you opt in to being contacted by phone or SMS about our fundraising activities and ways you can help. If you'd rather we didn't, text OPTOUT to 70030. The RSPCA helps animals in England and Wales. Registered charity no: 219099.
Show vulnerable animals some love this winter.