More than 60 killed in Pakistan after fire on train caused by passengers cooking breakfast
31 October 2019, 06:26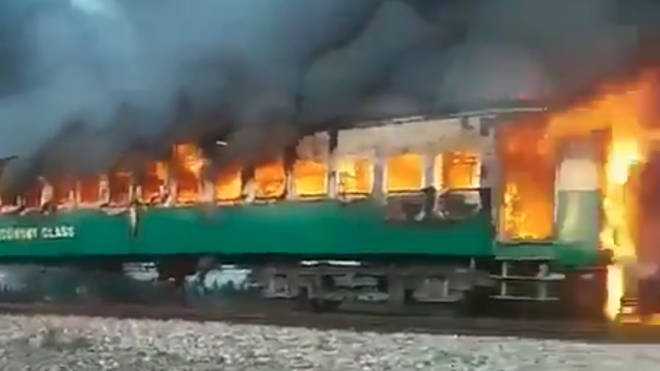 A fire on a train in Pakistan has killed at least 62 people.
It was caused by a gas stove which passengers were using to cook breakfast.
Local reports suggest at least 30 others are in a critical condition.
Kaleem Ullah, in charge of the state-run emergency service in the district of Rahim Yar Khan, says several of the injured are in critical condition after being pulled out of the fire on Thursday and that he fears the casualty toll would rise further.
The flames destroyed three of the train's carriages in the south of the Punjab province.
The Minister for Railways, Sheikh Rashid Ahmed, spoke to Geo TV, he said some passengers were attempting to cook breakfast.
Minister Ahmed said: "Two cooking stoves blew up. They were cooking, they had (cooking) oil which added fuel to fire."
"Most deaths occurred from people jumping off the train," the Minister claimed.
More to follow