64 dead and hundreds injured in Iraq anti-government protests
5 October 2019, 14:00
64 people have been killed and hundreds injured in just four days amid anti-government demonstrations in Iraq.
The country faces the prospect of a deepening political crisis after protesters gathered in Baghdad and in other major southern cities.
By Saturday afternoon, dozens of protesters began gathering in the streets around the capital's Tahrir square, which remained closed to cars amid heavy security.
Authorities have now lifted a round-the-clock curfew in the capital meant to quell the civil unrest.
The disruption is the most serious challenge for Iraq since the defeat of the Islamic State group two years ago.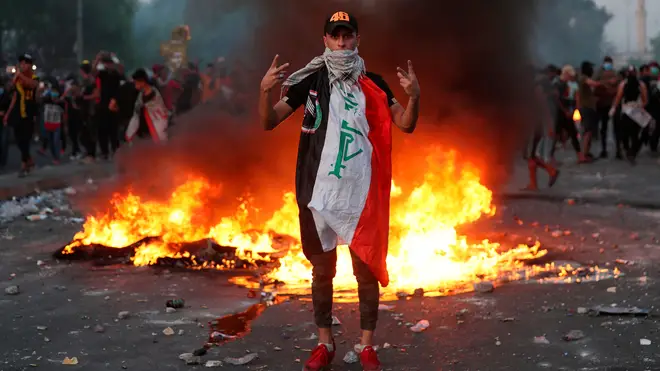 Security forces opened fire at hundreds of protesters in Baghdad on Friday, marking the deadliest day of violence in the capital, with 22 protesters killed, Iraqi officials said.
Health and security officials said 183 people were injured in the protests.
According to officials, these figures raised the national death toll to at least 64 people killed since the demonstrations erupted in the capital and the major southern cities on Tuesday.
The semi-official Iraqi High Commission for Human Rights, affiliated with the parliament, put the death toll at 93, and said nearly 4,000 people had been injured.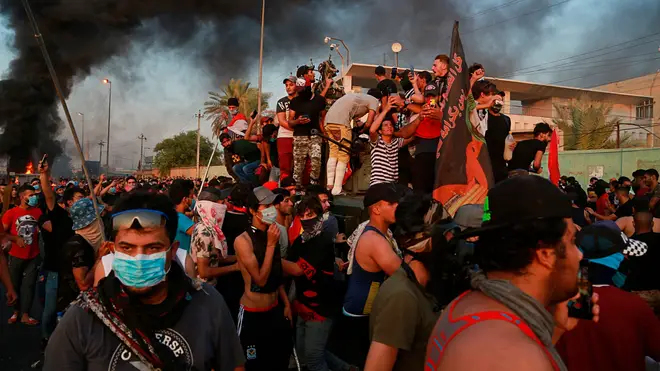 Spontaneous rallies started as mostly young demonstrators took to the streets demanding jobs, improved services like electricity and water and an end to corruption in the oil-rich country.
On Friday, influential Shia cleric Muqtada al-Sadr has called on Mr Abdul-Mahdi's government to resign and hold early elections, saying in a statement that the shedding of blood of "Iraqis cannot be ignored".
Mr al-Sadr, who controls the largest bloc in parliament, also called on members of his coalition to boycott sessions until the government puts forth a programme acceptable to the people.
Mr Abdul-Mahdi said in an address to the nation that the protesters' "legitimate demands" had been heard, adding that the security measures used against the demonstrations were like "bitter medicine" that needs to be swallowed.