Joe Biden: Israel's war will stop when Hamas loses the 'capacity to murder'
16 November 2023, 02:34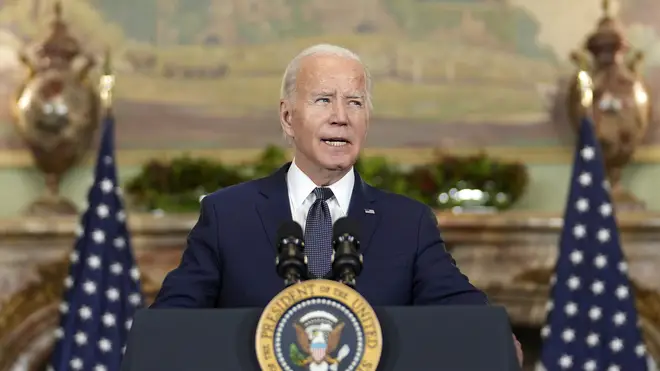 The US President has urged Israel to exercise caution as it carried out military operations in Gaza's largest hospital.
US President Joe Biden has said he believes Israel's war against Hamas in Gaza will only stop once the militant group's ability to kill and injure Israelis is degraded.
He said he was urging Israel to exercise caution as it carried out military operations in Gaza's largest hospital.
Mr Biden was speaking at a news conference on Wednesday after meeting China's leader Xi Jinping on the sidelines of the Asia-Pacific Economic Cooperative (Apec) conference in California.
"I think it's going to stop when Hamas no longer maintains the capacity to murder," Mr Biden said of the war, which was sparked by Hamas's October 7 assault on Israel.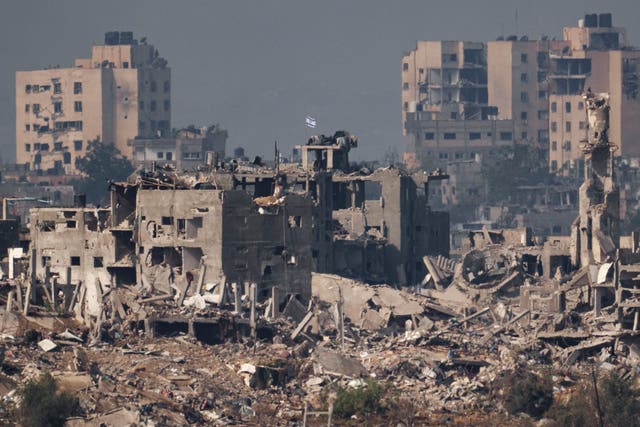 Mr Biden said he had discussed with the Israelis their need to "be incredibly careful" as they worked to clear Shifa Hospital, where the president said he was absolutely confident sharing Israel's assessment that Hamas maintains a significant military presence intermixed with civilian infrastructure.
He maintained that "the only ultimate answer here is a two-state solution" with Israel and Palestinians living side by side.
Israeli forces searched a hospital on Wednesday where they claim Hamas militants operate.
Mohammed Zaqout, the director of hospitals in Gaza, said Israeli tanks were inside the medical compound and soldiers had entered buildings, including the emergency and surgery departments, which house intensive care units.
Shifa Hospital has become a symbol of the suffering of Palestinian civilians in the war between Israel and Hamas.
The Israeli army claims the militant group uses hospitals as cover for its fighters and has set up its main command centre in and beneath Shifa Hospital, the largest in the besieged territory. Both Hamas and Shifa Hospital staff deny the allegations.
More than 11,200 Palestinians — two-thirds of them women and minors — have been killed since the war began, according to the Health Ministry in Hamas-run Gaza, which does not differentiate between civilian and militant deaths. About 2,700 people have been reported missing.