Apple showcases iPhone 11 alongside streaming service that could rival Netflix
10 September 2019, 21:28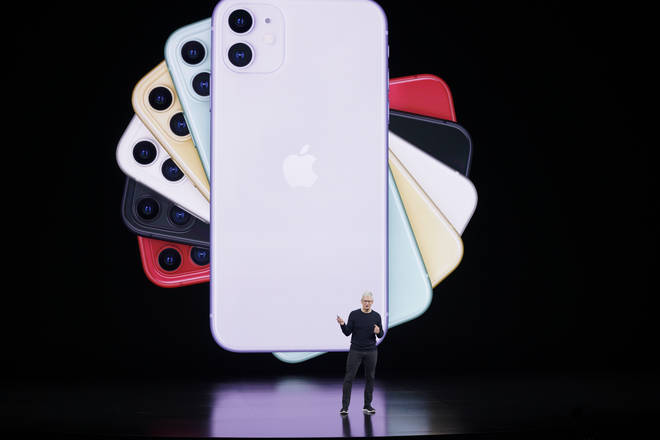 Apple have announced the latest roll out of the iPhone, promising the latest bits of tech will help people do "wonderful things"
Apple's CEO Tim Cook took to the stage to tell the world how his company's "wonderful tools" will be released later in the Autumn.
And with a whole new list of tools at his disposal he will be hoping to propel Apple to further dizzying heights.
Like any launch event it was an opportunity for Apple fans to gaze upon and celebrate the tech company's latest range of high-tech gadgets.
From its world-famous iPhone range to a brand new TV streaming service that could rival Netflix, the best and brightest from the company revealed the Apple's latest array of products.
So what five things have we learnt?
1) The new iPhone 11 range will thrill anyone who's snap-happy
Described by Apple as showing "remarkable innovations in design", the new iPhone 11 comes in three different formats: the 11, the 11 Pro and the 11 Pro Max.
The most notable design difference is the dual camera system on the back of the iPhone 11, offering wide and ultra-wide options that allows the user to put a picture into greater context.
It does this by offering a more user-friendly and zooming mechanism which can capture more scenery around a photo even in confined spaces.
The 11 Pro goes a step further with a third camera on the back, giving pro and novice photographers even better quality when filming or snapping, with improvements also made to the forward-facing camera, such as slow motion videos.
They have even tried to coin a new phrase for these videos: 'Slofies'.
Night mode has been introduced, allowing people to get high-quality photos with minimal lighting, and videos are shot in higher definition than any predecessors.
Other improvements include brighter screens, tougher glass, a wider colour range and a faster and higher powered bionic chip, the A13, all for the starting price of $699 (US).
2) Apple wants to take on Netflix
With Apple TV+ the company wants a chunk of the TV streaming service market that is synonymous with Netflix.
At just $4.99 a month, which they were keen to emphasise used to be the price of about one movie rental, the consumer can have access to a whole host of films and series, with some big names already on board, such as Steven Spielberg, Reese Witherspoon and Jennifer Aniston.
And the tech company has also began shooting its own products to put on the service.
There was even a chance to play a trailer for a film called 'See', a film set hundreds of years in a dystopian future where nobody has vision, that was being released exclusively on Apple TV+ starring Jason Momoa.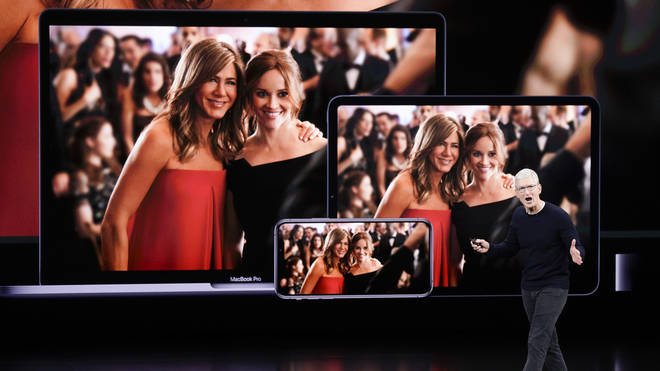 3) We're going to be addicted to a whole load of new games
With the release of Apple Arcade, a subscription service to more than 100 games designed just for Apple devices, the App Store will be the source of hours more entertainment.
This is the highest number of games a service has ever released at once and with some high-definition and in-depth gaming experiences available, people across the world will no doubt have more free-time consumed by being glued to their devices.
Partnering up with the likes of Capcom and Konami, the $4.99 a month price will prove too tempting for many.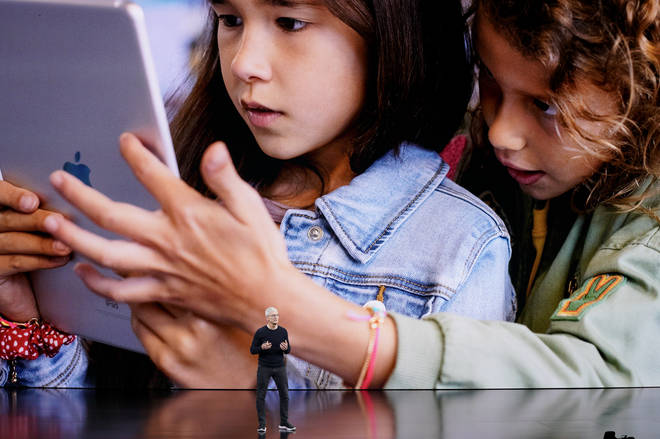 4) All devices are moving forward
With a new seventh generation iPad being released and the fifth series of the Apple Watch, Apple is not satisfied with standing still.
New features on the iPad include a larger display, a chip that is two times faster than the top-selling PC in the US and some user-friendly upgrades such as a keyboard that can be zoomed in and out of and moved around the screen.
For the Apple Watch they are conducting three new health research studies that users can opt in or out of taking part in, cases made from 100 per cent recycled aluminium and a display that never turns off but somehow retains its efficiency.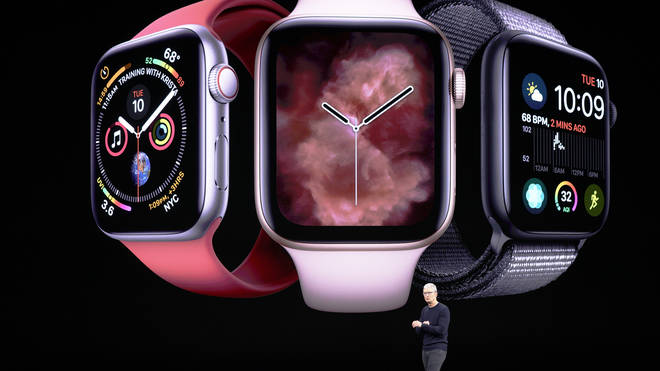 5) It's not just technology that's moving forward
Apple's Fifth Avenue store has also had a revamp.
The cube-shaped store has seen the shop increase in size and offers an eye-catching and colourful addition to the busy streets of New York.
Inside Apple stores, shoppers will be able to enjoy a new Apple Watch studio where they can customise their watches to suit their tastes.