Around 90% of the world are biased against women, according to UN report
6 March 2020, 10:49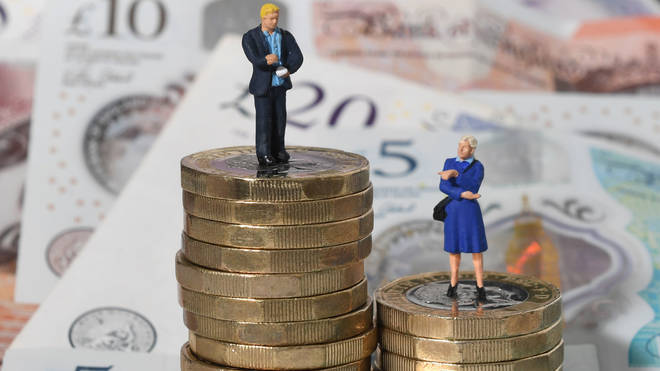 Nearly 90% per cent of the world's population are biased against women, according to a UN report released ahead of International Women's Day.
In the UK, it found more than half the population (54.6 per cent) held at least one gender bias, while just over a quarter (25.5 per cent) held two or more biases.
This left 45.4 per cent who held no gender biases in the topics researched.
The study, released by the United Nations Development Programme (UNDP), analysed data from 75 countries of which make up around 80 per cent of the world's population.
It looked into the gender biases shared by women and men worldwide in a number of areas, including politics, work, and education.
READ MORE: More than a quarter of British men think sexual jokes at work are acceptable
According to the findings, around half the world's population believed men would make better political leaders, while 28% also thought it was justified for a husband to be violent toward his wife.
More than 40 per cent of people think men are better business executives and are more entitled to taking a job.
Pedro Conceição, the head of the UNDP's human development report office, said recent years had focused on ensuring gender equality in "basic needs", but stressed that gaps were "still all too obvious in other areas".
He said: "We have come a long way in recent decades to ensure that women have the same access to life's basic needs as men.
"We have reached parity in primary school enrollment and reduced maternal mortality by 45 per cent since the year 1990.
"But gender gaps are still all to obvious in other areas, particularly those that challenge power relations and are most influential in actually achieving true equality.
"Today, the fight about gender equality is a story of bias and prejudices."
READ MORE: Tracy Brabin to auction sexism row dress for charity
The report then pointed toward examples of "power gaps" that include just ten female leaders out of 193 states, and that women in the labour market being less likely to hold senior positions, and to be paid less for the same roles filled by men.
"The work that has been so effective in ensuring an end to gaps in health or education must now evolve to address something far more challenging: a deeply ingrained bias - among both men and women - against genuine equality," according to Achim Steiner, the administrator of UNDP.
He added: "Current policies, while well intentioned, can only take us so far."