Brawl breaks out over toilet paper in Sydney supermarket amid coronavirus crisis
7 March 2020, 10:29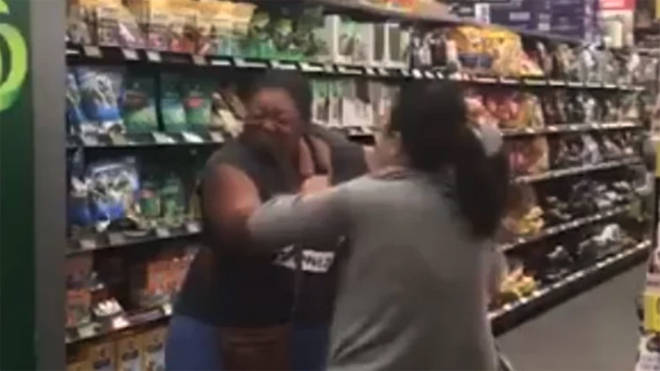 Video footage has emerged of shoppers fighting in an Australian supermarket after people filled their trolleys with dozens of packets of toilet paper.
Three women were filmed scrapping in an aisle of a branch of Woolworths in Chullora near Sydney as coronavirus spreads around the world.
In the shocking clip, one woman is filmed yanking the hair of another.
One woman says: "I just want one packet" to a group of women who have a trolley piled high with toilet paper.
The fight apparently broke out when two women took the final rolls in stock in the supermarket.
Two supermarket workers eventually step in to break the women apart.
No arrests were made. New South Wales police acting inspector Andrew New said: ""We just ask that people don't panic like this when they go out shopping." It isn't the Thunderdome, it isn't Mad Max, we don't need to do that.
"Violence of this nature will not be tolerated and anyone involved in this behaviour may be committing an offence and find themselves before the court.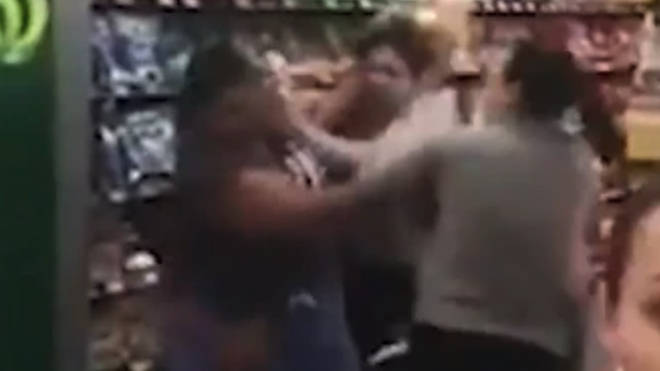 "There is no need for people to go out and panic buy at supermarkets, paracetamol and canned food or toilet paper."
Police said they are trying to identify two of the women involved, and they had already spoken to a woman, 49, over the incident.
Earlier this week Woolworths in Australia rationed toilet paper because of coronavirus.
They put into effect a 'four pack limit' on customers due to 'higher than usual demand'.
A spokesman said: "We will not tolerate violence of any kind from our customers in our stores and we are working with police who are investigating the matter."
Health officials in New South Wales said there is "no need to bulk-buy products at supermarkets including toilet paper, paracetamol and canned food".
"It is practical for households to have a small stock of non-perishable groceries to cover the event that in the coming months the household has been asked to self-isolate for 14 days," the health department said.
"However, it's important to note the role of family and friends in supporting those in isolation and also to note that online grocery delivery services are now available in most areas of NSW."
Shoppers in Australia have been stockpiling food and toilet paper due to coronavirus fears after people were told they may have to self-isolate.