British backpacker Amelia Bambridge drowned, post-mortem confirms
1 November 2019, 12:49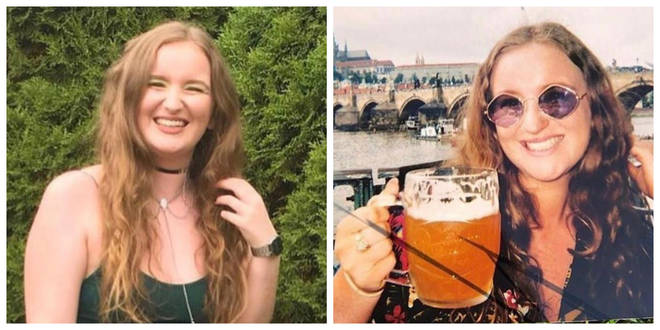 British backpacker Amelia Bambridge drowned, a post-mortem has confirmed.
The announcement comes a day after the 21-year-old's body was found out to sea close to the Thai border, 30 miles away from where she was last seen.
She had been missing for eight days before the sad discovery was made.
Her family had travelled out to Cambodia to assist in the search and paid heartbreaking tributes to her following the news her body had been found.
Her brother Harry said: "I've just seen her and I can confirm it's my little sister Amelia.
"I'm so sorry to all her friends and family there's nothing more I wanted than to bring her back alive and I really f***ing tried. 
"And I'm sorry to you Amelia Bambridge, the round is on me when we meet again in heaven."
Her sister Sharon Schultes also wrote on the family's fundraising page shortly after the discovery was made public.
She said: "I have had the most horrific confirmation that my sister Amelia Bambridge was found and she is no longer with us.
"It breaks my heart to let all my close family and friends know the horrendous outcome that we didn't want.
"Now we have to get our Amelia back home to England so we can lay her beautiful soul to rest and to remember the wonderful life she lived.
"Thank you for all the support we've had, please continue to do all you can so we can get all our family home with Amelia safely."
Amelia from Worthing, West Sussex, was last seen on the island of Koh Rong late on October 23.
Her family, who had travelled out to Cambodia to assist in the search, were with authorities when Amelia was found floating amid some rocks.
Police identified her body through the clothing she was wearing and a tattoo on her body.
Chuon Narin, police chief of Preah Sihanouk province, told reporters: "We found the body of the missing British woman.
"The body is being transported to a marina from the Thai border. It will take two hours to reach the mainland,' he said. 
"According to the people who are transporting her body, it's almost 100 percent her, looking at her body's markings, including tattoo."
She was reported missing after staff at Police Beach, a private venue on the island, found her purple rucksack containing her purse, phone and bank cards the following morning.
Amelia's family had travelled to Cambodia to assist in the search for her.
Those in Worthing have expressed their sympathies for Amelia's family.
One woman told LBC News: "It's very very sad and it must be awful for her family. At least having found the body they've got closure but it's very sad."
Another added: "It's such a shame because things like that don't really happen here. I mean, a tragedy".
Others thought of their own children after hearing the news.
A man said: "Very sad. You take things for granted that your kids are safe, they can go abroad, but it does happen and it and it's so scary isn't it? It is scary."