California wildfires: Almost 200,000 evacuated and millions left without power as blazes hit hills
28 October 2019, 21:01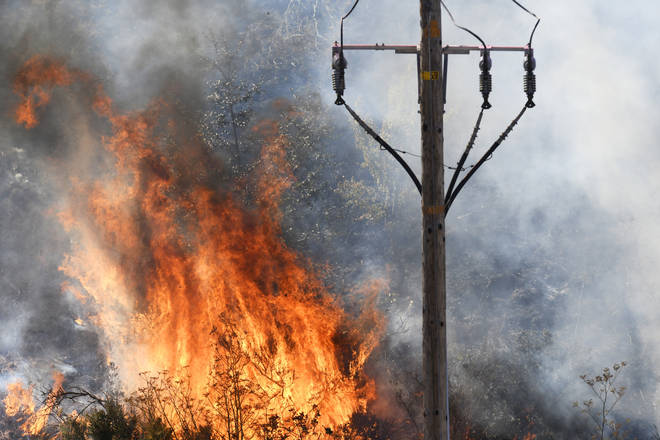 Authorities in northern California, USA ordered 180,000 residents to evacuate their homes on Sunday as it shut off electricity for millions of people in an effort to prevent more fires.
Thousands of residents were instructed to leave Los Angeles on Monday morning after the area was hit by fast-moving blazes.
The wildfire is threatening LA's affluent Brentwood neighbourhood, and a local resident told the LA Times he was debating whether or not to leave, and which car of his two cars should be left behind.
"I have to figure out what I'm going to do with my Ferrari," the 47-year-old man said.
Residents in the Bay Area, California also woke this morning to the smell of smoke as firefighters battled blazes in the area.
A growing number of residents in the area are wearing air masks that can help filter particles floating in the smoky air coming from the wildfires.
Experts estimate that some 3,300 homes are in the mandatory evacuation zone.
The University of California, Los Angeles announced on Twitter it was cancelling classes today due to the fires.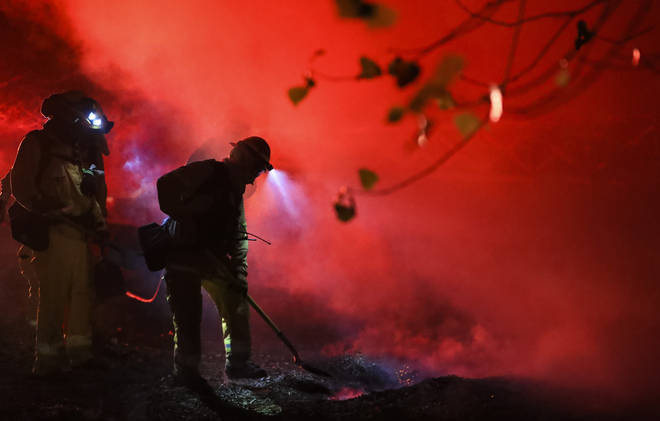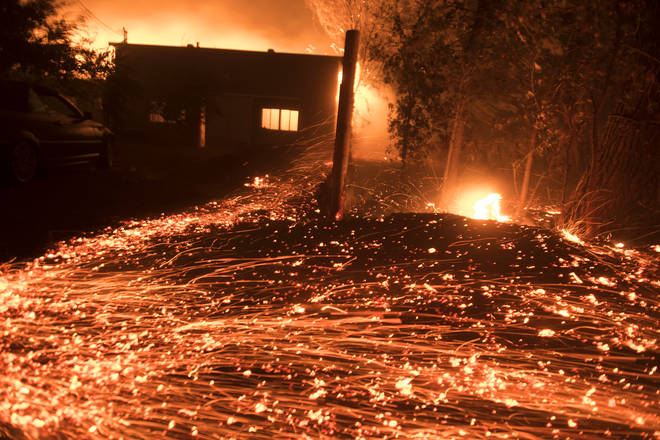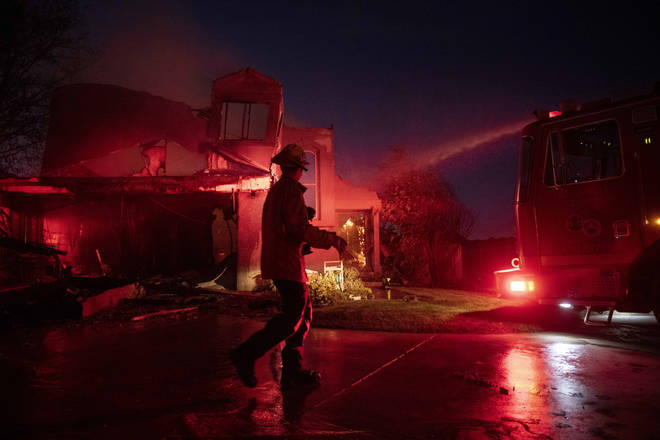 Power was shut off to 2.3 million people across 38 counties in northern California over the weekend in an effort to prevent further fires. Power companies are trying to stop damaged cables from triggering new fires.
Pacific Gas & Electric initiated the precautionary blackout after the company faced scrutiny over its possible role in the fires.
The Kincade Fire began seven minutes after a nearby power line was damaged, but PG&E has not yet confirmed if the power glitch started the blaze.
I want people outside of California to understand: In the past few days about 250,000 had to evacuate their homes due to the fires here. Many will soon learn they no longer have a home. It's hard to breathe

— april glaser (@aprilaser) October 28, 2019
Wildfires are a natural occurrence in California and can be fanned by strong winds known as Diablo winds, most common in October.
A recent drought has left the state particularly vulnerable and global warming is also playing a part, by making conditions drier, New Scientist reports.
The latest wildfires have "intensified fears that parts of California could become almost dangerous to inhabit", according to the San Francisco Chronicle, which described conditions in the Bay Area as "near apocalyptic".
The current Kincade Fire, began on the night of Wednesday 23 October and is only 10 percent contained, the California Department of Forestry and Fire Protection said on Sunday.
As part of the Southern California community, the WSL's thoughts of safety and support are with those affected by the Getty Fire in Los Angeles right now.

Please stay safe, both for those evacuating the fire and those fighting the fire.

Photo credit: @KTLA pic.twitter.com/pNZveM18ce

— World Surf League (@wsl) October 28, 2019