German police carry out 54 raids in investigation into Islamic extremism
16 November 2023, 11:54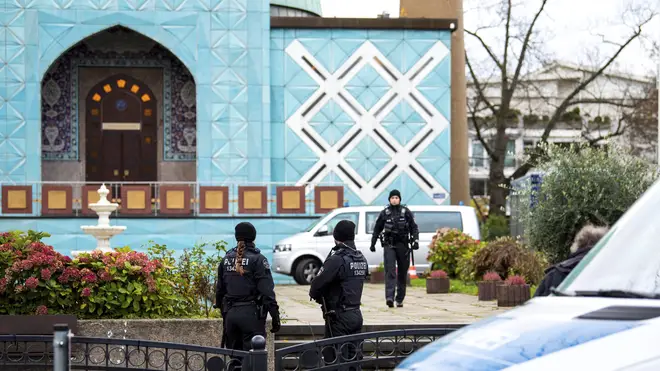 The Interior Ministry said the Islamic Centre Hamburg is suspected of promoting the Iranian leadership's ideology.
German police have raided 54 locations across the country in an investigation of a Hamburg-based organisation suspected of promoting the Iranian leadership's ideology and possibly supporting activities of Hezbollah.
The Interior Ministry said the Islamic Centre Hamburg, or IZH, has long been under observation by Germany's domestic intelligence agency.
It said the activities of the group are aimed at spreading the "revolutionary concept" of Iran's supreme leader which is suspected of violating Germany's constitutional order.
Authorities are also looking into suspicions that it supports banned activities in Germany by Lebanon's Iran-backed Hezbollah militant group, which has repeatedly traded fire across the Israel-Lebanon border since Hamas attacked Israel from Gaza last month.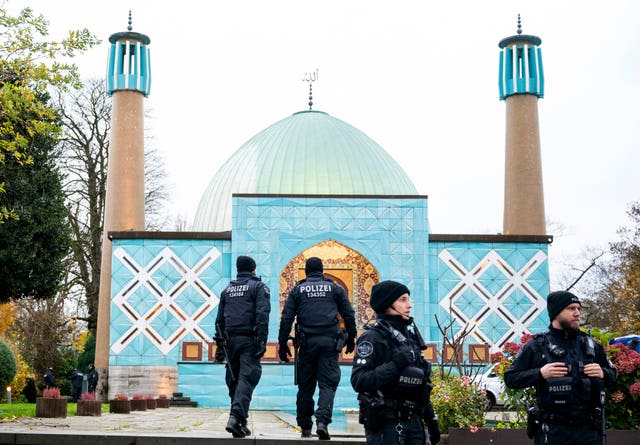 The IZH runs a mosque in Hamburg. The Interior Ministry said German intelligence believes it exerts significant influence or full control over some other mosques and groups, and that they often espouse a "clearly antisemitic and anti-Israel attitude".
It said authorities are examining whether it can be banned, and material seized during the searches will be evaluated.
Wednesday's raids were carried out in Hamburg and six other German states — Baden-Wuerttemberg and Bavaria in the south, Berlin, and Hesse, North-Rhine Westphalia and Lower Saxony in the west and north west. In addition to IZH, the investigation is targeting five other groups suspected of being sub-organisations.
"Our measures show that we have the Islamist scene in our sights," Interior Minister Nancy Faeser said in Berlin. "I want to say very clearly that we are acting against Islamist extremism, we are not acting against a religion or another state."
"But it is just as clear that we don't tolerate any Islamist propaganda, antisemitic and anti-Israel agitation here," she added.
On November 2, Ms Faeser implemented a formal ban on activity by or in support of Hamas and dissolved Samidoun, a group that was behind a celebration in Berlin of Hamas's attack on Israel, following up on a pledge made by Chancellor Olaf Scholz shortly after the attack.
The IZH said last month that it "condemns every form of violence and extremism and has always advocated peace, tolerance and interreligious dialogue".
The German federal prosecutor's office said separately that about 20 locations in the Hannover region were searched on Thursday in an investigation of five alleged members of Hezbollah who are accused of taking leading roles in two local groups steered by the militant organisation.
They are being investigated on suspicion of membership of a foreign terrorist organization, prosecutors said. There were no arrests.