California boat fire claims 25 lives with 9 still missing
3 September 2019, 11:08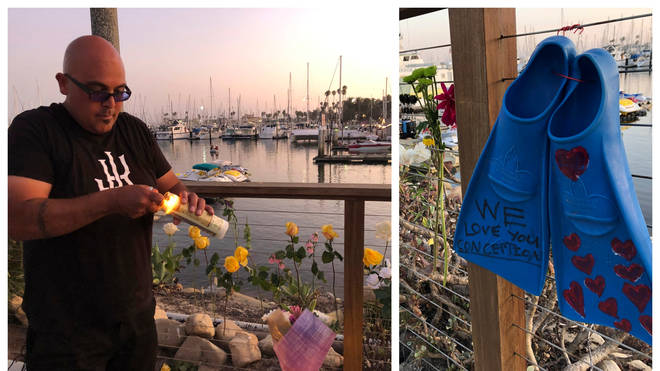 The bodies of 25 people have been discovered after a boa carrying scuba divers caught fire off the California coast, the US coastguard has said.
Nine people are still missing following the blaze in the early hours of Monday morning.
Although efforts are being made to locate those unaccounted for, Coast Guard Captain Monica Rochester said to "prepare for the worst outcome."
So far 20 bodies have been recovered, but the other five are unreachable due to unsafe conditions under the boat which sank about 20 yards (18 metres) from shore.
The fire broke out aboard the vessel Conception, a commercial diving boat, at around 3am local time off Santa Cruz Island, west of Los Angeles.
The cause of the fire is still unknown, but Sheriff Bill Brown said that oxygen and propane tanks could have have exploded during the course of the tragedy. There is no indication these were the cause of the flames.
Many of the occupants were sleeping below deck when the fire broke out.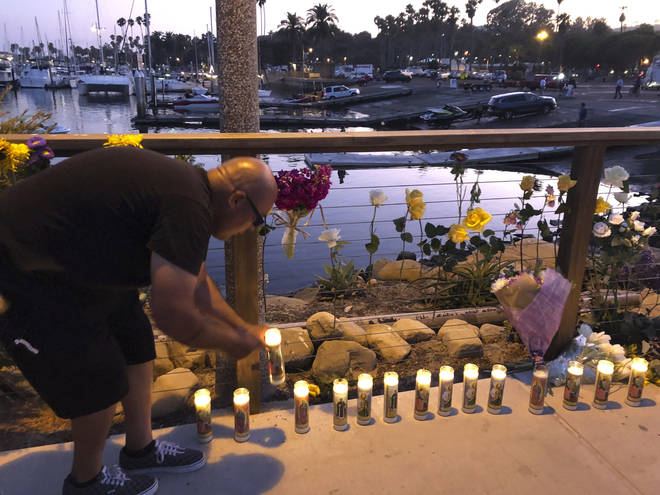 Five of six crew members escaped by jumping off the boat and taking refuge on an inflatable boat called The Grape Escape that was anchored nearby.
The Grape Escape's owners, Bob and Shirley Hansen, told The New York Times the Conception was ablaze from "stem to stern," and they could hear explosions coming from the vessel.
Mr Hansen added "The fire was too big, there was absolutely nothing we could do."
The Conception, based in Santa Barbara Harbour on the mainland, was on the final day of a Labour Day weekend cruise when the fire erupted.
Coast Guard records show inspections of the Conception conducted last February and in August 2018 found no deficiencies. Earlier inspections found some safety violations related to fire safety.
A 2016 inspection resulted in owners replacing the heat detector in the galley and one in 2014 cited a leaky fire hose.
Records show all safety violations from the last five years were quickly addressed by the boat's owners.