Celebrities donate millions to help fight Australia wildfires
7 January 2020, 12:51
Celebrities including singers Kylie Minogue and Pink and actor Chris Hemsworth have all donated to help Australian firefighting efforts as blazes continue to ravage the country.
Kylie took to Instagram to pledge $500,000 for the cause on behalf of herself and her family.
She said: "Last year I had the incredible opportunity of visiting some of the many beautiful places in my homeland for the first time".
"Returning home to such devastation throughout much of the country is heartbreaking.
"As a family, we've donated $500,000 towards the immediate firefighting efforts and the ongoing support which will be required.
"Big or small, from near or far, any support will help those affected by the devastating bushfires."
The 51 year old singer is the latest in a string of high-profile celebrities to pledge their support for those affected by the fires.
Actress Nicole Kidman also pledged $500,000 on Saturday.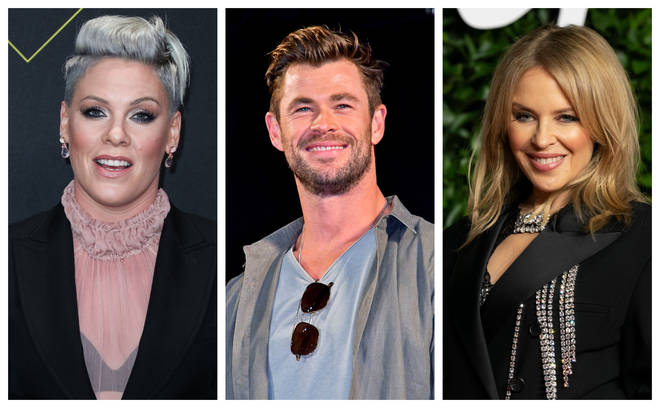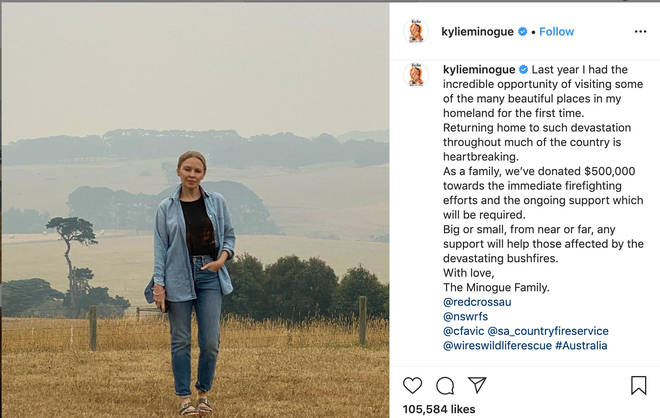 I am totally devastated watching what is happening in Australia right now with the horrific bushfires. I am pledging a donation of $500,000 directly to the local fire services that are battling so hard on the frontlines. My heart goes out to our friends and family in Oz ❤️ pic.twitter.com/kyjDbhoXpp

— P!nk (@Pink) January 4, 2020
Thor actor Chris Hemsworth also took to Instagram to help those affected by the devastating fires.
He revealed he will be donating $1 million to help those in need.
In a video shared to his page, he said: "Like you, I want to support the fight against the bushfires here in Australia," Hemsworth wrote.
"My family and I are contributing a million dollars. Hopefully you guys can chip in too.
"Every penny counts so whatever you can muster up is greatly appreciated."
On Saturday, American singer Pink pledged $500,000 to Australian fire services and called on her followers to help by making donations.
"I am totally devastated watching what is happening in Australia right now with the horrific bushfires," she tweeted.
The celebrity donations come after the public donated a staggering amount of money through Australian comedian Celeste Barber's fundraiser, and so far $35million has been raised.
Currently 25 people are believed to be dead as a result of the fires, with more missing and over 2000 homes destroyed.