Brit stranded in China is 'locked out' of hotels after being 'put into quarantine'
12 February 2020, 09:04
A British woman who can't get back to her home in Wuhan has told LBC she thought she was going to end up living on the streets in Fuzhou after she kept being kicked out of hotels in China.
Shell Buchanan, a teacher from Lancashire, is stuck in Fuzhou - but lives in the Chinese city at the centre of the coronavirus outbreak.
She's been living there since September, after securing a job teaching English to university students.
Shell left her home in Wuhan in January to go on a minibreak - but as coronavirus started to spread the government closed the city's borders.
The British national has been in quarantine and has not tested positive for the illness, but is now trapped in Fuzhou with just her phone, passport and few items of clothing.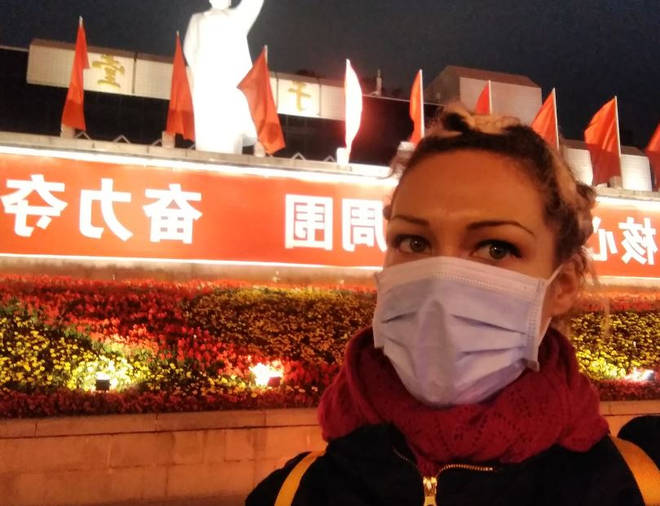 Speaking to LBC News, Shell said the last few weeks have been horrendous: "I was enjoying China and exploring a new place. I had lived in China previously in 2018, and I worked at a school but it was a very different environment. So I thought I would go back and see more of the country.
"It was all going well until Chinese New Year, which is kind of like Christmas in China, and they get a long month to celebrate. "
Spring Festival celebrations in China mark the start of the Chinese new year, it is considered the most important holiday in China and to Chinese people all over the world.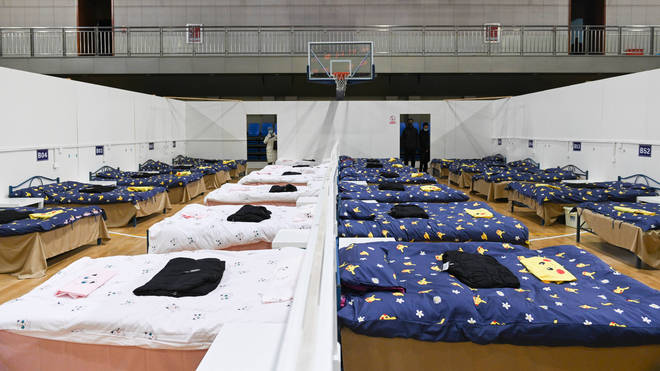 "I decided to go and travel and it was the first time I'd left Wuhan since arriving five months ago so I was really excited to go on a short trip," Shell said.
She told LBC News she became aware of the virus when the Chinese government sent out a message telling people not to be concerned about getting sick.
"The outbreak is something we were aware of since the start of January and we were still at school at this point. The government sent out a message to tell us it was okay and that we shouldn't worry. They seemed quite relaxed about it but I was going into work with two masks on," she explained.
"I got on the train and left and I just didn't expect the city to be put on lockdown.
"After being in Fuzhou for just 24 hours the news came that they were closing the borders to the city (Wuhan). I was very confused and frustrated - I tried to change my booking to get back earlier but because it's so far away I wouldn't have had time to get back into the city by the 10 o'clock limit."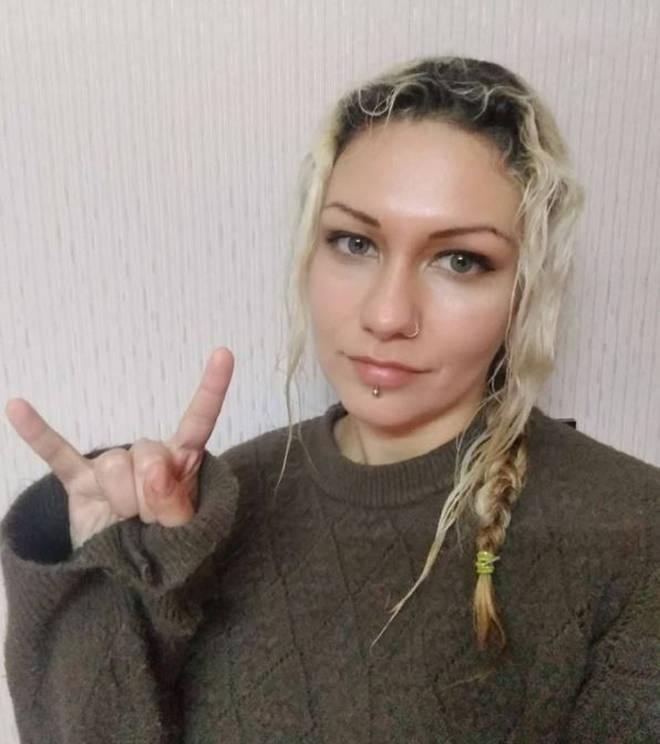 The fatality toll passed the 774 people believed to have died of Sars, another viral outbreak that originated in China.
And the total confirmed cases of the new virus vastly exceed the 8,098 sickened by Sars.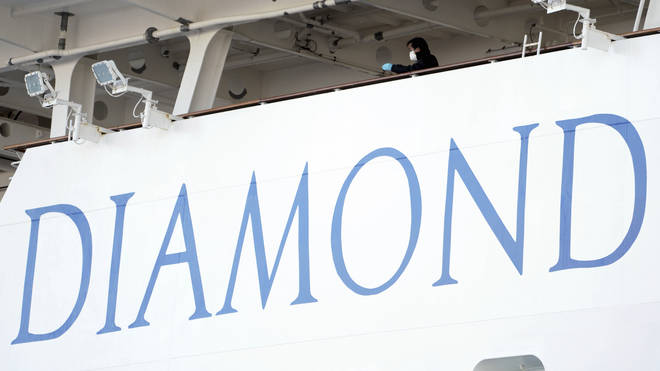 The stranded Brit said she had just a few days worth of clothes with her when she was "put into quarantine" by Chinese authorities.
"I then knew that I was going to be stuck with just three days' worth of clothes and my phone, I didn't know what to do. I saw all the flights and trains being cancelled.
"I was then put in quarantine with a girl I'd been staying with in Fuzhou, who I'd met on a website. We persevered through it, tried not to communicate with each other too much. The property was guarded at all times. The guards were keeping an eye on us to make sure we weren't sick and to make sure we had enough food and water because you can't drink the tap water here."
Shell explained what happened after two weeks when she was released from quarantine.
"It was long and there wasn't a lot to do – I only had my phone. I was released from quarantine after fourteen days and we went to the hospital because the girl I was staying with felt sick. I felt fine. We went to the hospital and both got checked out. We were both told we were absolutely fine and didn't have coronavirus.
"I didn't know it was going to be so difficult for me to find a hotel that would let me stay. I went on and booked a hotel. They turned me away because I'd been living in Wuhan. I told them I'd been through quarantine but they didn't want me there so I booked another one for two nights."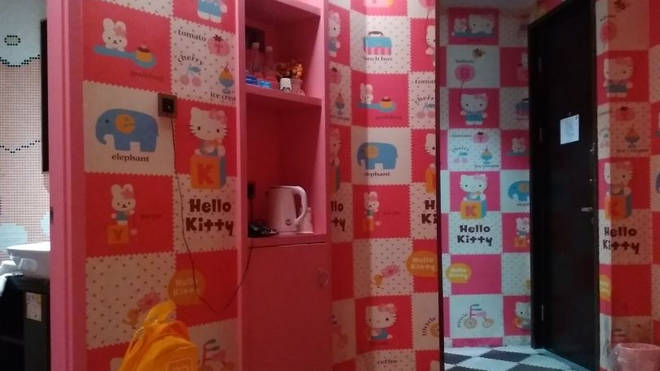 Shockingly just 48 hours of checking in to the hotel, Shell was locked out.
She told LBC News it happened "on the second day, they locked me out of the apartment because they must have sent my passport around the community. They wouldn't let me in for two hours. My bags were inside, I thought I was just going to have to leave them there.
"I just felt so angry and annoyed, they wouldn't even speak to me. Eventually, they did let me in but they walked away very quickly, they didn't want to spend a lot of time around me. I left the next day and they refused to communicate with me, and I didn't get the tax receipt I needed.
"I tried to find other hotels, I was turned away from a lot of them. One of them told me to go to the police station and get them to give me a certificate to prove I'd been in quarantine. So I travelled back there, I thought I was going to be homeless for a while.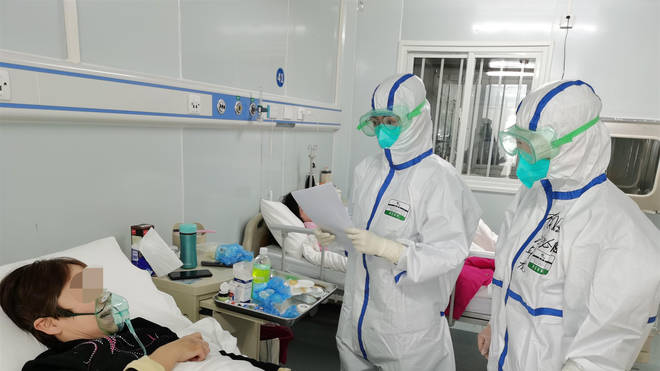 Luckily the local police were able to help her, she said: "The police were great. They calmed me down. They were absolutely amazing - they found me a hotel and drove me there.
"Unfortunately the next day that hotel had to close and I was moved again, escorted by police who were great again, to a different hotel. I constantly feel on edge. Hotels just keep passing me around.
"It's becoming stricter and stricter everywhere in China and it's just so difficult. I'm also trying to plan this next semester and all of my lessons, despite having no way of doing so. I'm supposed to be teaching next week. It's going to be difficult especially through my phone. I'm grateful the university is aware it's going to be difficult for me and that they're still giving me an income.
"I'm not the only person this has happened to - people are so reluctant to come anywhere near me or anyone. I guess people from China and around the world will be finding that now as well. It's very difficult to stay sane and calm."
The coronavirus has spread to two dozen other countries, the outbreak was identified late last year in Wuhan.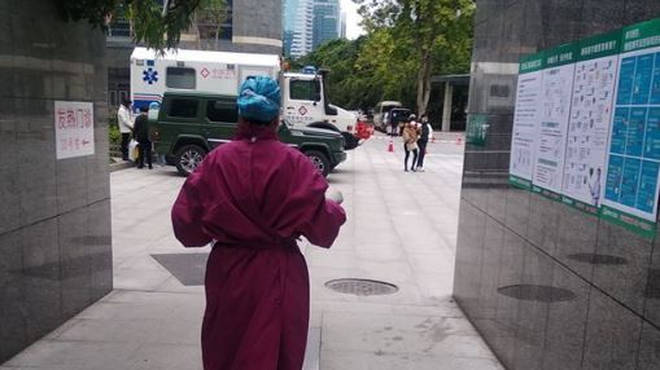 Shell says she's now thinking of flying back to the UK, sooner than she had planned: "I'm so desperate to get back to my belongings. Getting home to Wuhan is at the moment the first thing on my list.
"If I don't get back there I don't have anything that I own. My laptop, my work, my camera which is my life, everything, my degree, everything is in Wuhan. I cannot go back to the UK without getting back to Wuhan first. Until they open up the border I can't even think about going back to the UK.
"When this is all over, I would like to return to England. Probably sooner rather than later. I was feeling like this was going to be my last year in China, but maybe I'll cut that a bit shorter now as I was planning to stay until June."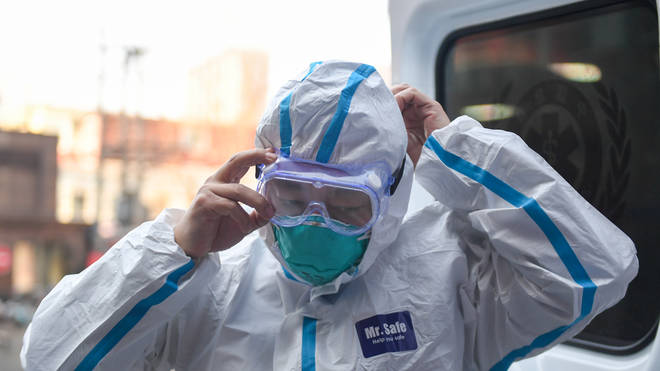 The death toll from coronavirus - also known as Covid-19 - in mainland China has increased by 97 but its daily total has again slowed, health authorities said on Wednesday.
The overall number of deaths in the country, which has been largely closed down to prevent the outbreak's spread, rose to 1,113
The National Health Commission said 2,015 new cases had been reported over the last 24 hours, representing the second day of decline.
The total number of cases is around 45,000 globally.