Coronavirus: Chinese scientists link pangolin to outbreak
7 February 2020, 15:59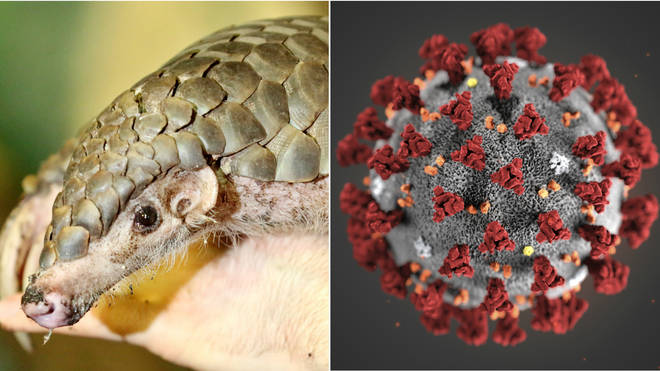 Chinese researchers have identified the endangered pangolin as the possible missing link in the transmission of coronavirus to humans.
In a statement, the South China Agricultural University said it had identified the scaly, nocturnal mammals as a "potential immediate host" of the illness.
Around 1,000 samples from wild animals are reported to have been tested in the research, which found genome sequences of the virus to be a 99% match in pangolins and humans.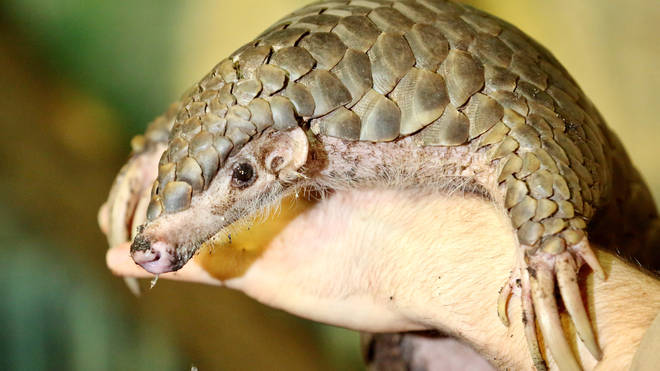 The virus is believed to have originated from bats, but possibly passed to another animal that would have been at the live animal market in Wuhan - the epicentre of the outbreak - before being passed on again.
According to the World Wildlife Fund, the pangolin is "one of the most trafficked mammals" in Asia and Africa.
They are in particularly high demand in China and Vietnam, where their meat is a delicacy and their scales are used in traditional medicine.
READ MORE:
- 'I want free speech': Death of doctor who warned of coronavirus sparks outrage in China
- Newlywed 'in ribbons' after husband infected with coronavirus is 'shipped to hospital'
- 'Honeymooning' Brit on quarantined cruise ship tests positive for coronavirus
But UK experts have since cast doubt over the university's findings and say nothing can be confirmed until full results have been released and internationally scrutinised.
Jonathan Ball, a professor of molecular virology at the University of Nottingham, said the initial findings were "interesting" but noted that further research would be needed.
It would specifically need to ascertain the prevalence of the virus in the mammals and whether they were being sold at the market, he said.
Meanwhile, Dr Efstathios Giotis, a research fellow in the Department of Infectious Disease at Imperial College London, urged caution, highlighting that scientists were under pressure to release their findings in real-time.
He said: "All research claims need to be rigorously and independently scrutinised by experts in the subject area to confirm whether they are valid.
"Information on the source and transmission of a virus is crucial and can inform prevention and treatment strategies.
"Zoonotic viruses transmit to humans either directly or via an intermediate host.
"Identifying a 99% identical virus in pangolins suggests that pangolins have an important role in the lifecycle of the virus, presumably as intermediary hosts."
James Wood, the head of the Department of Veterinary Medicine at University of Cambridge, warned: "The evidence for the potential involvement of pangolins in the outbreak has not been published, other than by a university press release.
"This is not scientific evidence; investigations into animal reservoirs are extremely important, but results must then be published for international scrutiny to allow proper consideration."
The global death toll from the virus how now reached 636, while the number of confirmed cases has surpassed 30,000 people.