I'm lucky I got out: Teacher's coronavirus fear over returning to China from holiday
5 February 2020, 14:49
An English teacher working in China has told of her fear over returning home from a holiday amid the coronavirus outbreak.
Ashley Downey, from Ellesmere Port, moved to Zhongshan before Christmas to work as a teacher.
But she left for a holiday in Australia shortly before the virus outbreak began, and is now stuck in Bali in limbo.
Ms Downey is due to return to the city where she lives, less than 100km from Hong Kong, next week, but said she may instead return to Britain.
Authorities in China said 490 people have died from coronavirus, and the number of infected has risen to 24,324.
Ms Downey told LBC News: "I'm currently on holiday in Bali for the Chinese New Year but I'm worried about going back to China.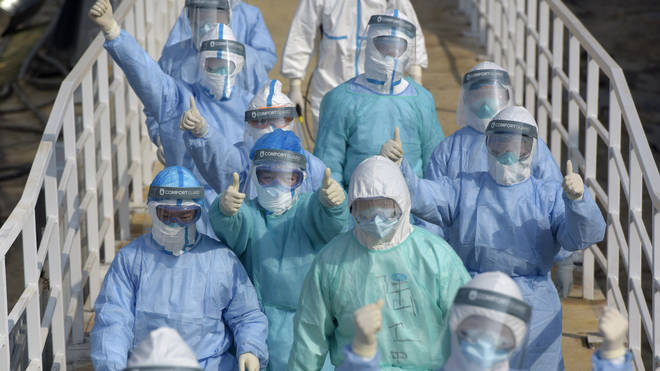 "To be honest, the thought of even going back into China isn't the best for me to be considering, really just because of what I've heard from other people.
"A lot of places are in lockdown, in the city that I stay in some of the communities have been lockdown and a couple of cases have been found.
"I was lucky to have got out before it all kicked off.
Coronavirus: Brits among those quarantined on cruise ship near Japan after ten test positive
"As time has gone on, the virus seems to have been getting worse, and as it's going on I just think it's probably best I don't go back to China right now until it calms down or the Chinese government get a hold of it or some sort of vaccination, just because of how rapidly it's been spreading.
"It just doesn't feel like something I should be putting myself into, even though I'm contracted for work.
"With the government saying British nationals should come home, it's something I've considered, because my health is the most important thing to me right now.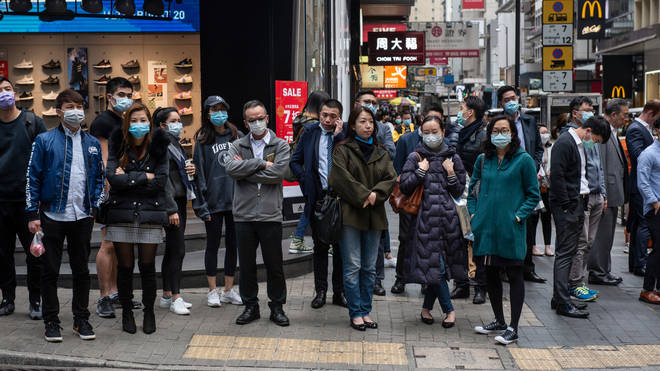 "I'll probably be looking at booking a flight home.
"The information I've been given for the British people is just to get out, which the way the western media has been reporting it, sounds like the best thing to do."
The final UK government rescue plane will leave Wuhan on Sunday, with evacuated citizens taken to quarantine on the Wirral.
Officials have encouraged any of the estimated 185 British nationals in Hubei province to contact them to register if they wish to be evacuated.
A total of 94 UK nationals and family members have already been evacuated to Britain from Wuhan on two flights which arrived last week.
Speaking on LBC, Health Secretary Matt Hancock told Nick Ferrari: "It's absolutely clear that a very serious effort is needed".
"As the virus is spreading, we need to recommend that Brits in China come back to this country," he continued.
When questioned on why this action hadn't been taken last week, he responded: "Well a week ago the Chinese were taking action to try and get the virus under control.
"But it's clear that it continued to spread rapidly."
It comes after he said on Monday that there were "no plans to evacuate all remaining UK nationals in China".
He added: "We haven't seen the peak of the coronavirus by a long stretch and we expect more cases in the UK.
"We have a full plan in place to treat all those who have symptoms and test positively for coronavirus and we are working with international partners both to slow the spread and also to do the research that we need to do to find a vaccine."