Donald Trump impeachment: Second whistleblower 'comes forward'
6 October 2019, 15:41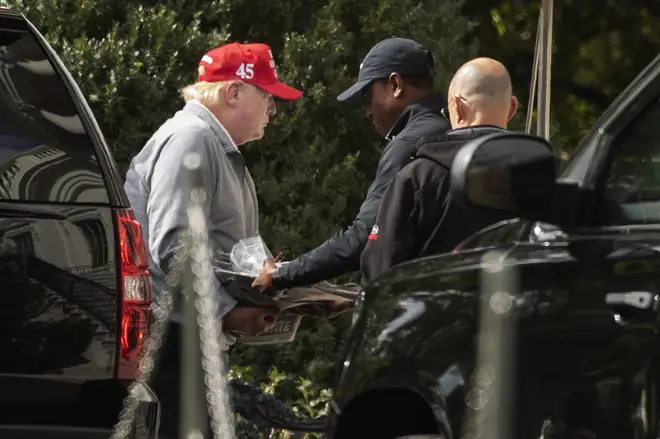 A second whistleblower has allegedly come forward as part of an impeachment investigation into Donald Trump.
The lawyer for the original whistleblower in the impeachment case against US President Donald Trump, has confirmed that a second whistleblower has come forward.
Mark Zaid told ABC News that the second person is also an intelligence official, and that they have spoken with the Inspector General.
However, he said the person has first-hand knowledge of allegations in connection with the phone call Mr Trump made with Ukranian President Volodymyr Zelensky on 25 July.
NEWS UPDATE: I can confirm this report of a second #whistleblower being represented by our legal team. They also made a protected disclosure under the law and cannot be retaliated against. This WBer has first hand knowledge. https://t.co/zYkUYgJ0mE

— Mark S. Zaid (@MarkSZaidEsq) October 6, 2019
The call was flagged up by the original whistleblower in August, and stated that Trump was "using the power of his office to solicit interference from a foreign country" in the 2020 US election.
No details have yet been released about the second whistleblower's claims.
President Trump had repeatedly rejected the original accusations.
On Friday, the New York Times reported that a second person was considering coming forward who had "more direct information" about the events surrounding the call.
Mr Trump's personal lawyer Rudy Giuliani took to twitter to call the inquiry "politically motivated" and criticise the "swamp media".
SURPRISE Democrat lawyer has other secret sources. Swamp Media will corruptly fail to point out it means nothing, now that conversation is public. No money, no quid pro quo unlike Biden helping son make millions from Ukrainian crook. ORCHESTRATED DEM CAMPAIGN LIKE KAVANAUGH

— Rudy Giuliani (@RudyGiuliani) October 6, 2019
US Secretary of State Mike Pompeo said his department intended to "follow the law" in the House impeachment investigation.
He also defended President Trump, and dismissed questions about his conduct in attempts to push Ukraine and China to investigate a Democratic political rival.
Mr Pompeo said the State Department sent a letter to Congress on Friday night as its initial response to the document request.
He added: "We'll obviously do all the things that we're required to do by law."
He is allowing Democrats to interview a series of witnesses next week, among them Gordon Sondland, the US ambassador to the European Union, who is another key figure in the probe.
The administration has struggled to come up with a unified response to the quickly progressing investigation.
Democrats have warned that defying their demands will in itself be considered "evidence of obstruction" and a potentially impeachable offence.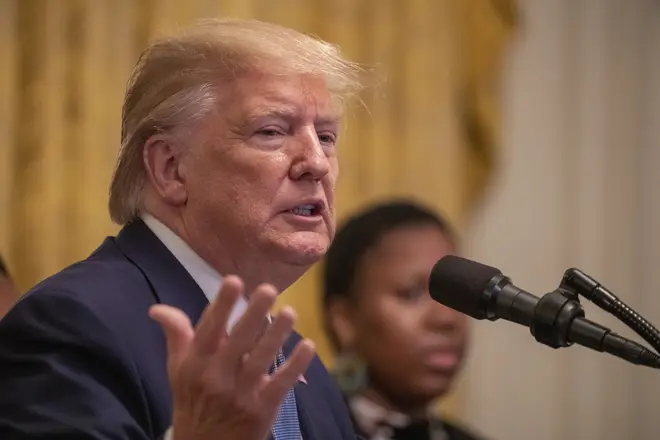 The Democratic Party is planning to hold an inquiry into whether President Donald Trump should be impeached over his contacts with Ukraine about the former vice-president, Joe Biden.
During the former US special envoy to Ukraine's private testimony to congressional committees on Thursday, Trump has to turn over a trove of text messages and other communications.
They documented the Trump administration's efforts to get the Ukrainian government to investigate a Ukrainian company with ties to Joe Biden's son and conspiracy theories around Russian hacking during the 2016 US presidential election.
On Thursday night, Democrats in the US House of Representatives made a selection of these messages public.
While some Republicans are defending the messages, the content itself offer dramatic evidence of what Democrats view as an abuse of presidential authority.
Donald Trump and his defenders have insisted there was no quid-pro-quo in his dealings with Ukrainian President Volodymyr Zelensky.