Dramatic Footage Captures Gun-Wielding Driver's Attack On Deputy Sheriff
18 May 2017, 16:29 | Updated: 28 October 2019, 15:26
This is the terrifying moment a quick-thinking deputy sheriff shot a rifle-wielding suspect after he was attacked on the side of a road.
The dramatic video was captured on the officer's body camera in Douglas Country, US, on Friday.

The deputy sheriff approaches the vehicle which appears to be broken down. As he gets close to the driver's door, the suspect jumps out of the car and launches his rifle towards the officer.

Before the man can get away, the officer fires his gun, taking the suspect down.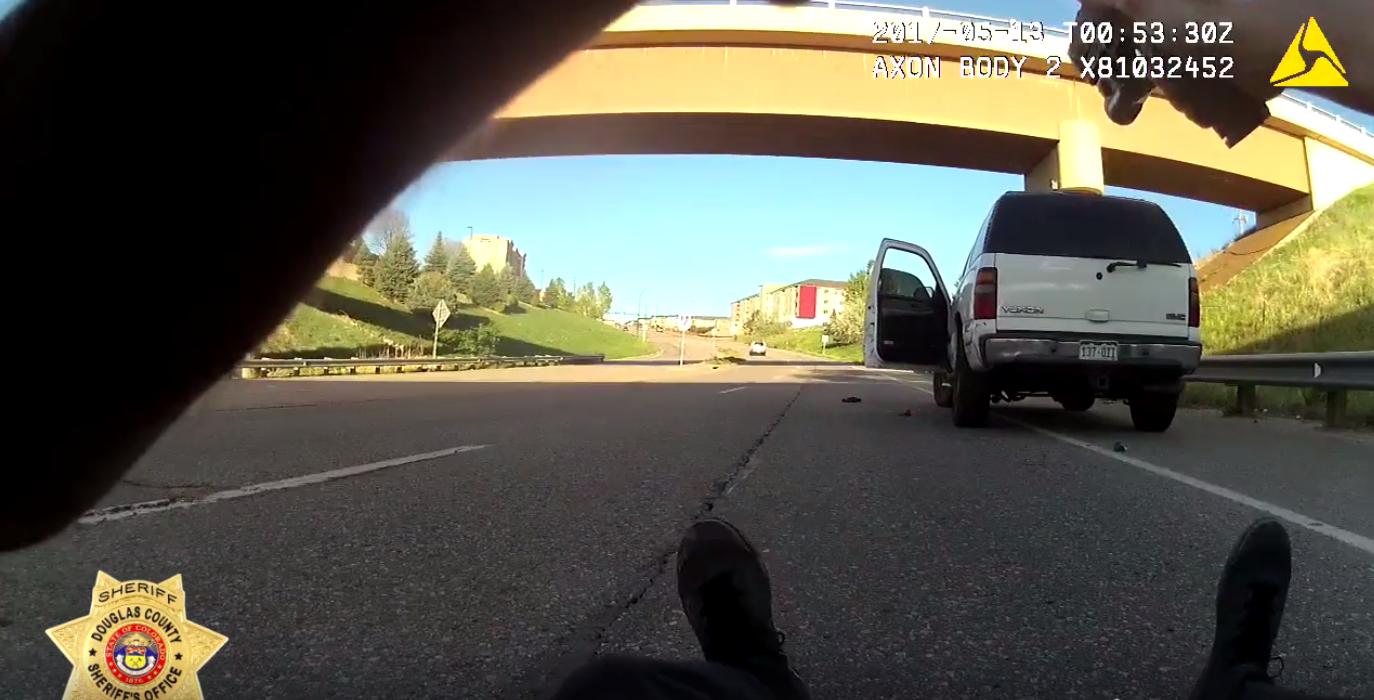 Posting on the force's Facebook page, Sheriff Tony Spurlock said: "This just shows how necessary it is for deputies to be able to make split-second decisions, not only for their own protection but for the protection of the community."

It's understood the man shot was a 25-year-old, who has since been released from hospital and is currently being held in custody.

Watch the dramatic incident unfold above.