Duke and Duchess of Cambridge arrive in Dublin on first visit to Ireland
3 March 2020, 15:44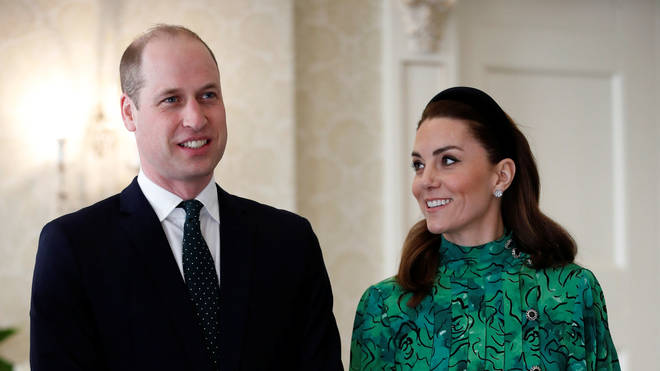 The Duke and Duchess of Cambridge have arrived in Dublin for the start of their first visit to Ireland.
William and Kate flew to Dublin Airport on a commercial Aer Lingus flight with the duchess looking stylish in an emerald green Catherine Walker coat and an Alessandra Rich dress.
Waiting to greet them at the bottom of the plane's steps was a small group of dignitaries led by Britain's Ambassador to Ireland Robin Barnett.
The couple will stay in the country for three days, and started their visit at the Aras an Uachtarain, the official residence of the President of Ireland.
They were greeted at the front door by Art O'Leary, the Secretary General to the President.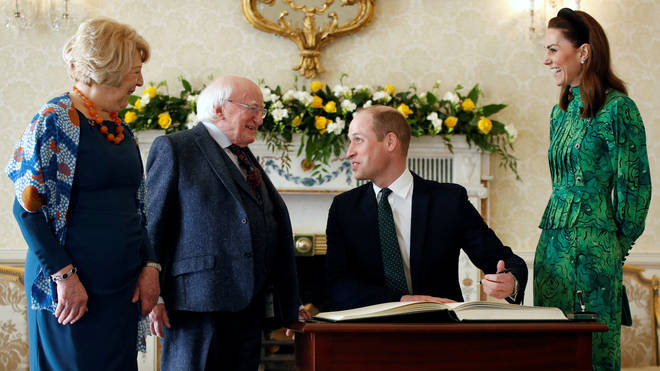 The royal couple were then welcomed into the State Reception Room by the Aide-de-Camp to President Michael D Higgins.
The President invited William and Kate to sign the Distinguished Visitors' Book before a bilateral meeting in the Drawing Room with Mr Higgins' wife Sabina, Mr O'Leary, the Irish Ambassador to the UK Adrian O'Neill and Claire Power, the president's adviser.
They were also joined by the British Ambassador to Ireland Robin Barnett and Simon Case, the Duke of Cambridge's private secretary.
Mr Higgins and his wife then accompanied Kate and Will to the Peace Bell.
The president explained to the couple that the bell was unveiled in 2008 by then president Mary McAleese to mark the tenth anniversary of the Good Friday Agreement.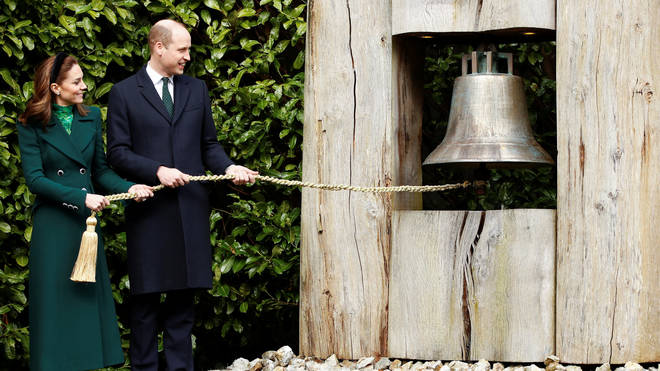 The bell, dating back to the 19th century, is supported by two oak trunks which came from Shane's Castle Demesne in Co Antrim and from the Glencairn area in Co Dublin.
The couple then rang the Bell.
Mr Higgins also pointed out the sculpture The People's Acorn by artist Rachel Joynt, which was unveiled as part of the State 1916 centenary commemorations.
One of the president's dogs, Brod, also accompanied them.