Eliud Kipchoge makes history with sub two-hour marathon run
12 October 2019, 09:17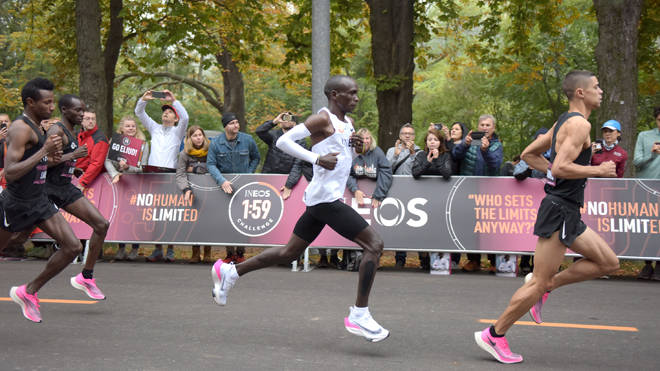 Distance runner Eliud Kipchoge has broken the last barrier in modern athletics by completing a marathon in under two hours.
Supported by a team of elite pace setters, Kipchoge completed the feat in Vienna today sparking emotional scenes in front of thousands of fans.
The Kenyan runner completed each of the 26 miles in just over four-and-a-half minutes to achieve the historic goal.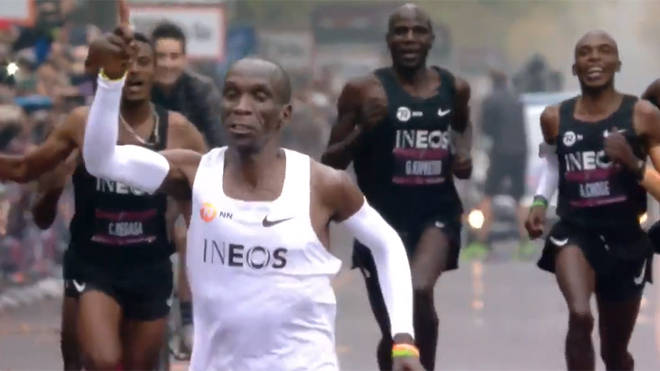 After finishing, he said the effort meant "a lot to Kenya." He said he hoped his efforts will help "make this world a beautiful world and a peaceful one." He said he wanted people to recognise "the positivity of sport."
He said: "I am feeling good. After Roger Bannister in 1954 it took another 63 years, I tried and I did not get it.
"After 65 years, I am the first man! I want to inspire many people, that no human is limited."
He had previously failed in his attempt by a matter of seconds - but he succeed today with 20 seconds to spare setting a time of 1:59:40.2
Before the run he said he was doing it "to make history."
During his first attempt in Monza two years ago, he missed the target by just 25 seconds.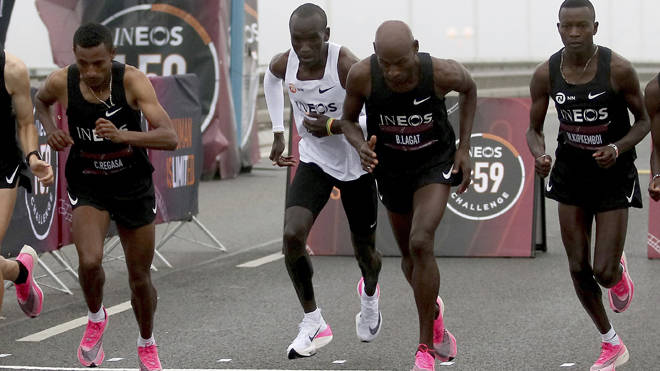 He was assisted by a rotating group of pace-setters, meaning his time cannot be officially ratified by the sport's governing body, the IAAF.
Kipchoge, a four-time London Marathon winner who also holds the official marathon world record of 2:01.39, said: "I am running to make history - I am running to tell people no human is limited.
Today we went to the Moon and came back to earth! I am at a loss for words for all the support I have received from all over the world.

Thank you to all who gave me the opportunity. Asante. pic.twitter.com/0HTVBjB6YY

— Eliud Kipchoge (@EliudKipchoge) October 12, 2019
"It's not about money, it's about running and making history and changing the lives of people through their thinking."
Kipchoge's challenge took place over 4.4 laps of the Prater Hauptallee in Vienna.
He added: "I feel more prepared (than after Monza). I feel confident that I have been at that speed for the past two years.
"I came close the first time, but I hope the second time I can get it."