'Months' before residents of Iceland town evacuated over volcano can go home
18 November 2023, 14:34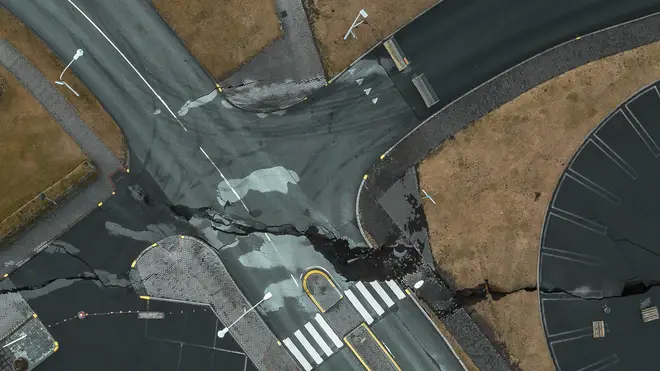 The fishing town of Grindavik was evacuated a week ago.
People in south-west Iceland remain on edge, waiting to see whether a volcano rumbling under the Reykjanes Peninsula will erupt.
Civil protection authorities said that even if it does not, it is likely to be months before it is safe for residents evacuated from the danger zone to go home.
The fishing town of Grindavik was evacuated a week ago as magma – semi-molten rock – rumbled and snaked under the earth amid thousands of tremors.
It has left a jagged crack running through the community, thrusting the ground upwards by one metre or more in places.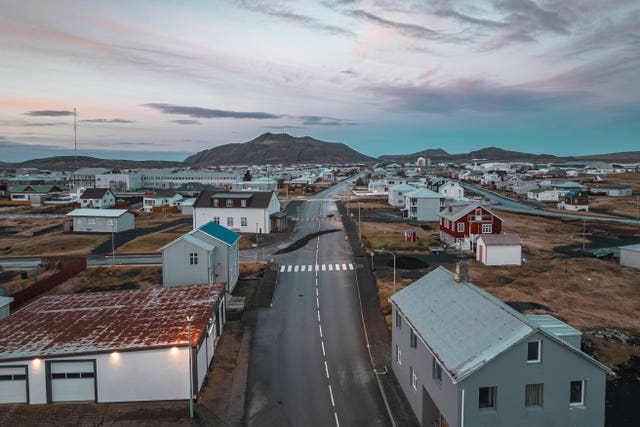 The Icelandic Meteorological Office said there is a "significant likelihood" that an eruption will occur somewhere along the nine-mile magma tunnel, with the "prime location" an area north of Grindavik near the Hagafell mountain.
Grindavik, a town of 3,400, sits on the Reykjanes Peninsula, about 31 miles south west of the capital, Reykjavik and not far from Keflavik Airport, Iceland's main facility for international flights.
The nearby Blue Lagoon geothermal resort, one of Iceland's top tourist attractions, has been shut at least until the end of November because of the volcano danger.
Grindavik residents are being allowed to return for five minutes each to rescue valuable possessions and pets.
A volcanic system on the Reykjanes Peninsula has erupted three times since 2021, after being dormant for 800 years. Previous eruptions occurred in remote valleys without causing damage.
Iceland sits above a volcanic hot spot in the North Atlantic and averages an eruption every four to five years.
The most disruptive in recent times was the 2010 eruption of the Eyjafjallajokull volcano, which spewed huge clouds of ash into the atmosphere and grounded flights across Europe for days because of fears ash could damage plane engines.
Scientists say a new eruption would likely produce lava but not an ash cloud.