German Yom Kippur synagogue shooter live-streamed attack online
9 October 2019, 22:31
A gunman who shot and killed two people in what appears to be a religiously motivated attack outside a live-streamed his rampage online.
The suspect has been named by German news outlet the Bild as 27-year-old Stephan Balliet.
The gunman launched his assault at a synagogue in Halle on Judaism's holiest day, Yom Kippur.
In footage shared online, the shooter, dressed in military fatigues, ranted about feminism and denied the Holocaust.
Using a helmet mounted camera, he then threw homemade devices over the walls into the Jewish cemetery.
After failing to gain access to the synagogue where around 80 people were praying he returned to his vehicle where he shot a woman dead in the street.
He then drove to a kebab shop close to the synagogue and opened fire a second time, killing a man inside.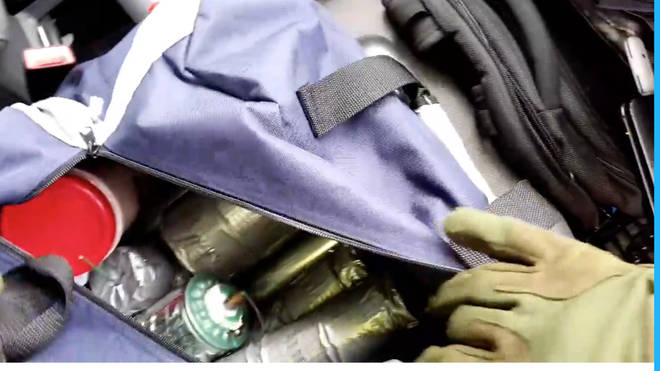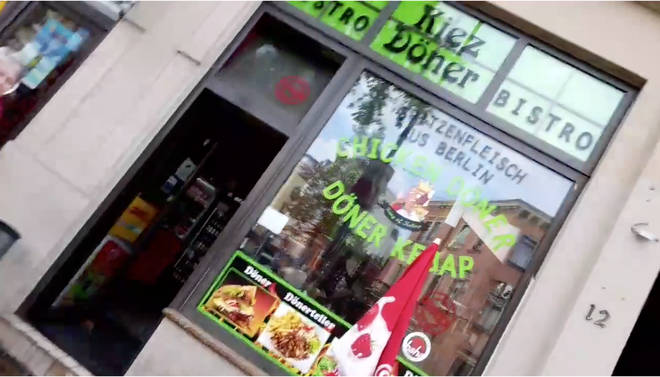 It is not clear if either of his victims were Jewish.
During the attack, the suspect gets increasingly frustrated as his weapons repeatedly jam.
According to German media, he then commandeered a taxi by shooting the driver and made it to Werschen, around 40 miles away, before being arrested by police.
At least two other people have been injured and have gone under surgery for gunshot wounds.
Halle's 240,000 residents were told to stay inside as police hunted a possible second gunman, but it is now thought the suspect was acting alone.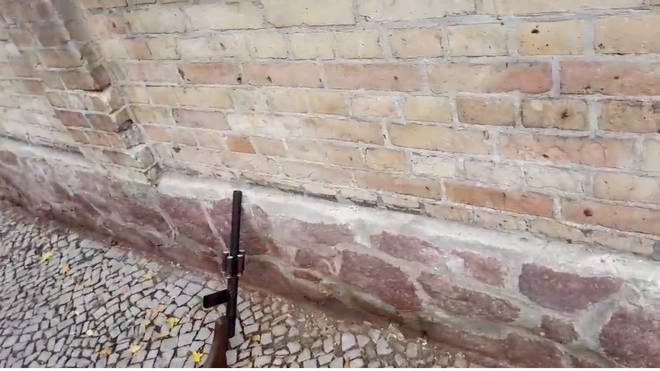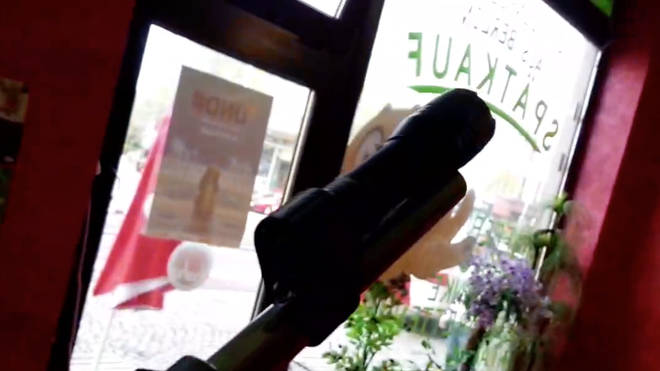 Germany's interior minister Horst Seehofer has said the shooting appeared to be an anti-semitic attack which was possible motivated by right-wing extremism.
He said: "According to what we now know we have to assume that it was at least an anti-Semitic attack
"According to the federal prosecutor there are sufficient indications for a possible right-wing extremist motive."
The head of the Jewish community in Halle, Max Privorotzki, said those inside the synagogue were alerted to the attack when they heard shots outside the building.
Outside security cameras allowed them to see the suspect trying to enter the building.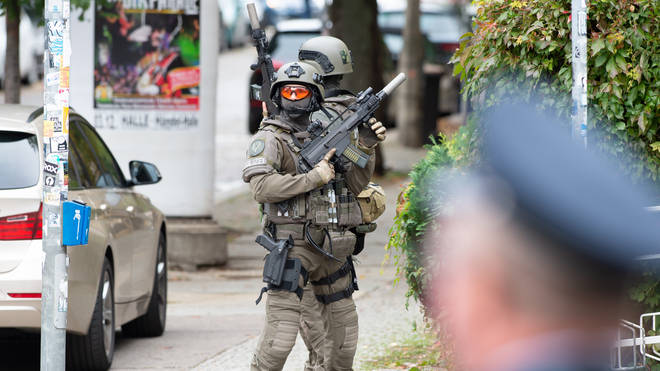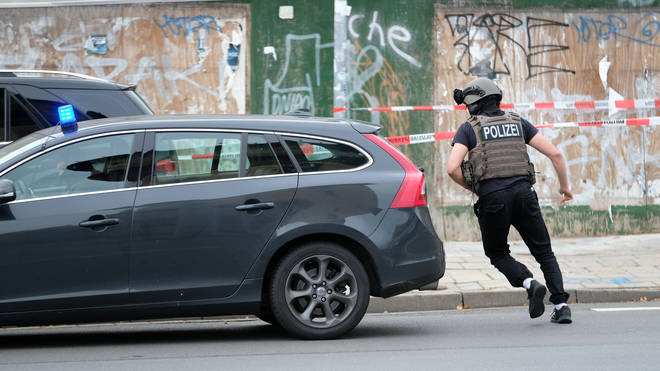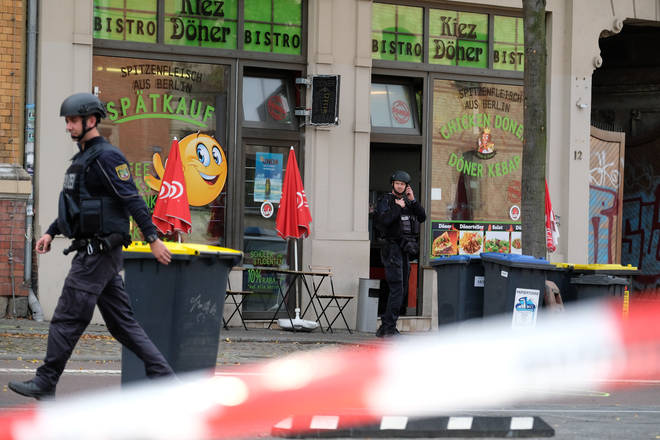 Mr Privorotzki told Der Speigel magazine: "The attacker repeatedly shot at the door and also threw several Molotov cocktails, firecrackers and grenades to force his way in.
"But the door stayed shut, God protected us. The whole thing lasted perhaps five to 10 minutes."
He added that the congregation continued their prayer after the attack.
Federal prosecutors, who in Germany handle cases involving suspected terrorism or national security, took over the investigation into the attack in Halle.
A video clip broadcast by regional public broadcaster MDR showed a man in a helmet and an olive-coloured top getting out of a car and firing four shots from behind the vehicle from a long-barrelled gun. It was not clear what he was shooting at.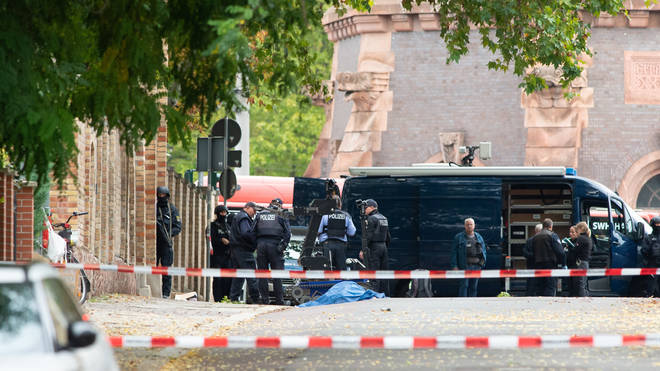 Synagogues are often protected by police in Germany. Security was stepped up at synagogues in other cities after the shooting in Halle.
German officials have condemned the attack.
"Shots being fired at a synagogue on Yom Kippur, the festival of reconciliation, hits us in the heart," foreign minister Heiko Maas said on Twitter.
"We must all act against anti-Semitism in our country."
Vice chancellor Olaf Scholz said that "all our country's citizens of Jewish faith can be sure that we are with them with our whole heart and we will give them all the security that is possible".
The European Parliament held a moment of silence at the start of its session Wednesday to mark the situation in Halle.
Manfred Weber, the German leader of the centre-right EPP group in the parliament, declared that "anti-Semites and anybody who wants to question freedom of belief are not just our opponents, they are our enemies".