Global Covid-19 cases reach 10 million
28 June 2020, 11:33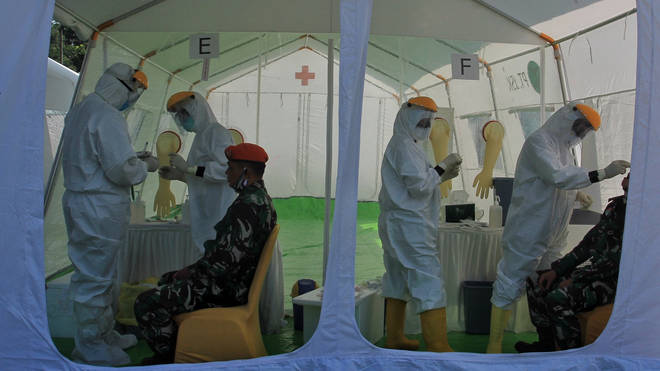 The worldwide coronavirus pandemic has hit another grim milestone as the number of confirmed cases passed ten million.
The figures, which have been compiled by John Hopkins University, currently places the United States as the epicentre of the outbreak.
The country has so far seen almost 2,500,000 infections - representing more than a quarter of all cases.
It has so far killed nearly half a million people worldwide.
But despite the current tally, it is believed that that true number of infections is much higher.
Britain currently has the unenviable position of having the 3rd highest number of deaths from coronavirus, only surpassed by Brazil and the US.
We are also 5th on the number of cases, behind the US, Brazil, Russia and India.
The virus, which emerged in China at the end of 2019, has so far turned society on its head, forcing billions to remain in their homes in an attempt to stamp out the spread of the disease.
Read more: Britain could have its first local lockdown 'within days'
Read more: Parents in England could face fines if they don't send children to school in September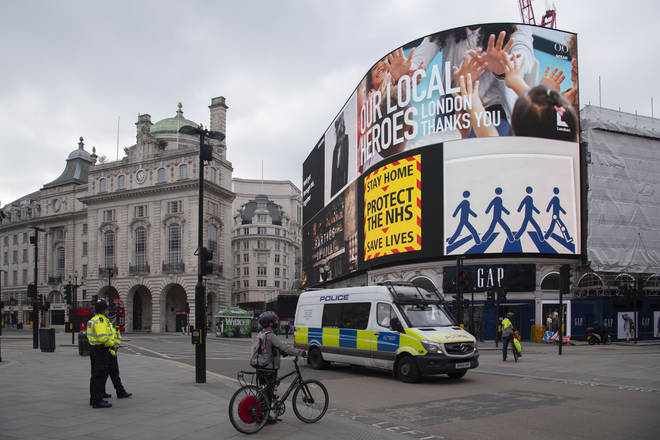 It has wreaked havoc on world economies, forcing millions into unemployment.
In the US alone, 47 million people have applied to their government for unemployment benefits, and many states are now starting to tighten up lockdown measures after the number of cases saw a spike in recent weeks.
China has extended Covid-19 tests to newly reopened salons amid a drop in cases, while South Korea continues to face new infections after it eased social distancing rules to boost the economy.
Meanwhile, hard-hit Italy registered the lowest day-to-day tally of coronavirus deaths in almost three months on Saturday.
No positive cases were found in Beijing's beauty and barber shops in a further sign that the Chinese capital's recent outbreak has been largely brought under control.
Read more: Florida bans booze in bars in effort to curb soaring coronavirus cases
Read more: Holidays abroad back on the cards as quarantine set to be removed for some destinations
Officials in the city have temporarily shut a huge wholesale food market where the virus spread widely, re-closed schools and locked down some neighbourhoods. Anyone leaving Beijing is required to have a negative virus test result within the previous seven days.
Tens of millions of Chinese travelled during the three-day Dragon Boat Festival that ended on Saturday, with no outbreaks reported immediately.
The Korea Centres for Disease Control and Prevention said that 40 of the newly reported cases were domestically infected, while 22 others came from overseas. The bulk of the local cases were detected in the densely populated Seoul metropolitan area, linked to nightclubs, church services, a huge e-commerce warehouse and low-income workers.
In Hawaii, the city of Honolulu announced that campsites will reopen for the first time in three months with limited permits to ensure social distancing. In contrast, Washington Governor Jay Inslee put a hold on plans to move counties to the fourth phase of his reopening plan as cases continue to increase.
Listen & subscribe: Global Player | Apple Podcasts | Google Podcasts | Spotify